Orlando counselor, Mayelene Angelastro comments on meaningful apologies and the healing that comes from letting go of past hurts!
Miss Universe 2015 has left many people raged and talking all over social media this morning. According to the media, as host of the Miss Universe pageant Sunday night, Steve Harvey mistakenly announced Miss Colombia as the winner when she was actually first runner up. Miss Philippines is the actual winner of Miss Universe and should have been crowned. Steve Harvey realized his mistake and quickly apologized by confirming his mistake on live television. Consequently, Miss Colombia was de-crowned and Miss Philippines was properly crowned.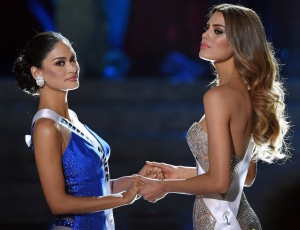 A meaningful apology communicates regret, responsibility and remedy. Steve Harvey managed to give a meaningful apology in the midst of his most awkward moment on live television. Harvey stated his regret statement for causing unintentional harm to the contestants. Harvey also accepted his responsibility by confirming his mistake on announcing the wrong winner. Harvey's willingness to remedy the situation was exhibited in his decision to come back on stage and fix the mistake.
A meaningful apology is considered a way to show character, responsibility, empathy and respect to the wronged person. The apology does benefit both the receiver and the giver. Here are 4 benefits of a meaningful apology:
A meaningful apology allows an opportunity to opening the door to forgiveness by allowing us to experience understanding, compassion, and empathy for the wrongdoer.
A meaningful apology allows to move beyond our anger and releases us from being stuck in the past.
A meaningful apology permits us to no longer see the wrongdoer as a personal threat.
A meaningful apology allows the wronged person to experience emotional healing when acknowledged by wrongdoer.
Keep in mind that forgiveness is generally defined as a conscious, deliberate decision to release feelings of resentment or vengeance towards a person who has wronged you regardless whether or not they deserve it. It is an important process that allows you to move forward, rather than living in the past and carrying resentment.
NOTE: you can freely redistribute this resource, electronically or in print, provided you leave the authors contact information below intact.
Author: Mayeling Angelastro, MA is an Orlando Winter Park Bilingual (Espanol) Registered Mental Health Counselor Intern providing help to couples, families, couples, children and teenagers with offices in Winter Park and East Orlando.  Call May for a Complimentary 15 Minute Phone Call (407) 248-0030!