Social Skills Audio Instruction Curriculum to Lead Groups in your School, or Organization for Children & Teens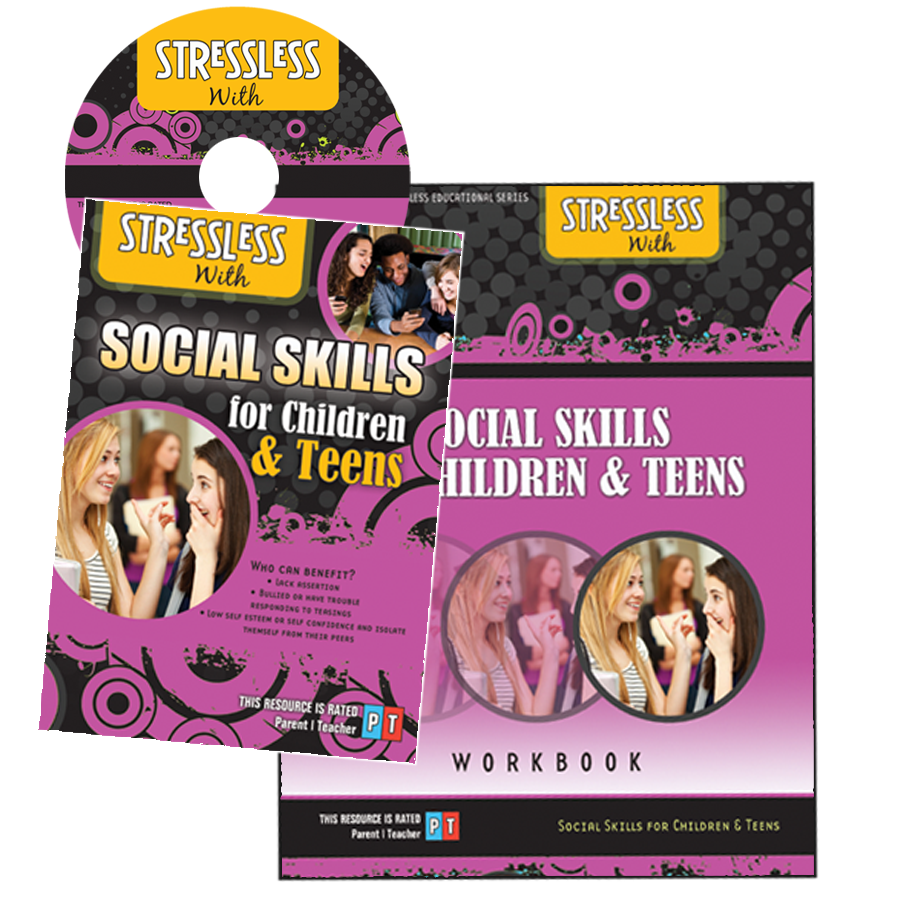 Social Skills for Children and Teens

Total Program Audio, Power Point Curriculum & Workbook Combo | Price: $55.00
Parent and Student report Tremendous Result from our Social Skills Program
NEWS INTERVIEW: FOX 35 Interviews our Child Adolescent Expert Jim West
Fox 35 Interviews Social Skills Expert Jim West on How to Respond to Teasing or Bullying
Social Skills Testimonials

"I just wanted to shoot you an email to thank you for your help with our daughter. I can't tell you how perfect these Monday evening sessions are. They address the EXACT problems she is currently having at school. She loves coming to see you and the boys in her group. I am sorry for all the interrupting she does. I am grateful for how kindly and respectfully you handle it–it teaches me how to do the same. I have been spreading the word about the TLC center. Her psychiatrist, Dr. Susanna Chyu was very intrigued."
Who can benefit from Social Skills Program?

Most students or young adults with the above listed social delays

Aspergers & Autistic Spectrum

ADHD/ADD (Attention Deficit Hyperactivity Disorder) – Most are behind 25% socially.

Lack assertion

Bullied or have trouble responding to teasing

Low self esteem or self confidence and isolate themself from their peers

Think they have friends, but does not do anything with them outside of school

Play with kids older or younger, but have trouble with peers their age (same age peers).

Depression or Anxiety and have trouble engaging in conversation with their peers.

Do not have friends calling to do things or spend the night.

Not invited to birthday parties.
15 Symptoms or Tips to Identify Social Concerns

If you can answer yes to two or more of these items about your student they may need help to connect socially with their peers and to prepare for the real world. Here are a few symptoms to look for:
Doesn't recognize non-verbal cues – Non-Verbal Learning Disorder (NLD)

Gets in peers personal space

Annoys to get attention because they do not know how to get it another way

Low self confidence

Poor eye contact

Only interested in themselves rather than taking an interest in their peers

Talks too much

Lacks assertion

Impulsive or blurts out responses

Tries too hard to make friends laugh – thinks humor will make them friends

Reacts to teasing and does not know how to roll with conflict

Has a need for justice & fairness and judges peers

Isolates or withdraws from peers

Always wants to be first or wants to play what they want

Kids do not call for play dates or to hang out!
"I was first!" "You are doing it wrong!" "I want to go next!" "Can I be first!" These are a few statements from students that most likely exhibit leadership skills. They are often told to go to the end of the line, or given a consequence for telling someone what to do, but maybe they need someone to tell them "what to do." Silly to think of someone that calls themselves a leader, but have yet have no followers.
However, there are future leaders around us that need to learn how to find followers to influence, but they just need some direction. For instance we may describe these future leaders as:
"Bossy," but they are really "Leaders" that need some tweaking.
"Caretakers,"but really they are "Helpful" but need to get permission to help: "May I Help You."
"Class Clown," but really they are future "Entertainers" who need an outlet and training.
"Gossipers," but they are just future "Communicators" that need to talk about the positive qualities of others.
Consider how a student views leadership. Basically, they see leaders (parents, teachers, principal, police) as anyone that "tells them what to do (bosses them)." So when they start to assert their leadership skills they start telling their friends what to do and tell them how to do things and therefore they are called "Bossy." Big surprise!
So instead of calling these kids "Bossy, Caretaker, Class Clown or Gossiper" maybe we could give them suggestions on how to:
Lead

Affirm

Compliment

Build others up

Brag on other's rather than themselves

Take an interest in someone's life or passions

Give them a stage to Entertain

Offer help to someone, share an idea, etc.
According to Dr. Russell Barkley, MD, students with ADHD/ADD (Attention Deficit Hyperactivity Disorder or Attention Deficit Disorder) as well as students with aspergers are often 25-30% behind socially and emotionally. Students like these may not have ADHD and need help with boundaries, assertion, impulse control, coping skills, starting conversations, greeting, etc., to help close the gap.
It is tough to find Social Skills Leadership Groups so this curriculum is for you to lead a group or teacher your student social skills andleadership. Once they know how to lead and do some of the above listed items, they will in turn make their peers feel good to be around them and gain their influence. Once they have influence they have "friends" and can call themselves a leader. Students are taught how to roll with teasing with comical statements that do not provoke their peer.
Our Curriculum incorporate the following:
Power Point – Professionally made Power Point slides with pictures and sound effects that compliment the Social Skills Workbook Handouts.
Handouts – Professional made handouts with fill in the blank exercises to role play conversation in the group or with a parent.
Point System – Using Poker Chips the students earn points toward a reward at the end of each group.
Parent Involvement at the end of each session so the students can share or teach their parents what they learned. "Teaching is the best learning."
Experiential Learning which include games used at ropes courses to improve communication, teamwork, and help students connect with their peers (Social Skills Workbook).
Building Trust: Students learn "Trust" is the glue in relationships and everything we do with our peers either builds trust or breaks trust.
Resolving Conflict with Peers: Students are encouraged to "Rebuild Trust" with a peer in our groups by doing something nice for whomever's trust was broken in an effort to repair the trust.
Our groups have been very effective and Channel 13 did a story on one of our students who reported having no friends to having friends as a result of this group program. See the video above.

This Social Skills Program hosted by Licensed Counselor and Child Adolescent Expert Jim West

Save on Shipping & Handling by watching this program online.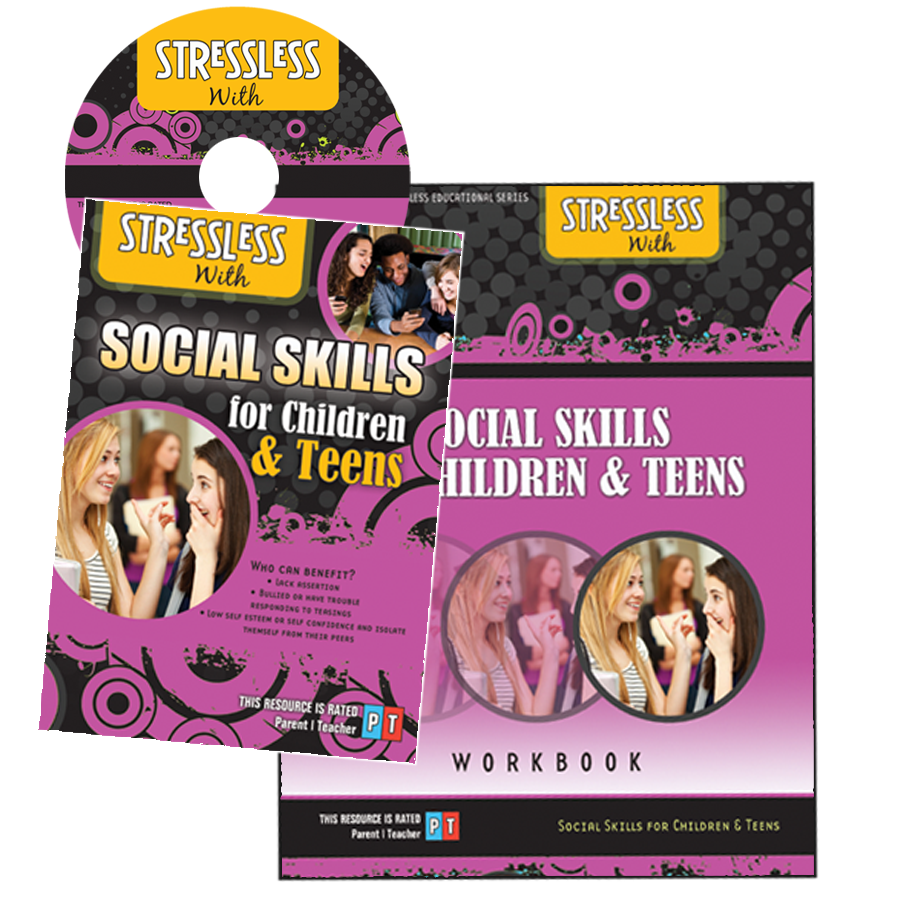 Social Skills for Children and Teens

Total Program Audio, Power Point Curriculum & Workbook Combo | Price: $55.00

Jim West, MA, LMHC, NCC
is an author, international communicator, coach, nationally certified and licensed counselor and specializes in Oppositional Defiance & Attention Deficit Disorder.
Consultation Services – Additionally, Jim West is available to implement this Consultation and others at your school or youth group.
Call us at 407-248-0030 or use our Contact Us form.  Please include your name, company/organization, date and location. We will follow up with you directly about scheduling to add greater value to your audience. Thanks!