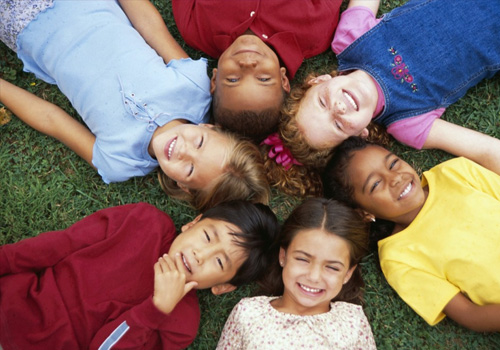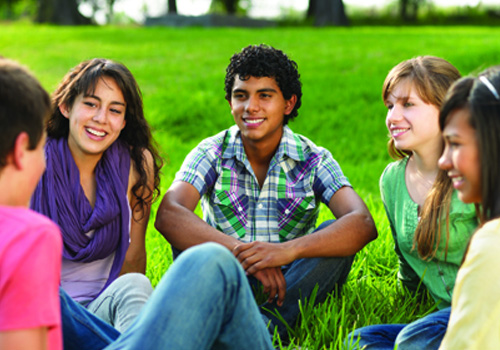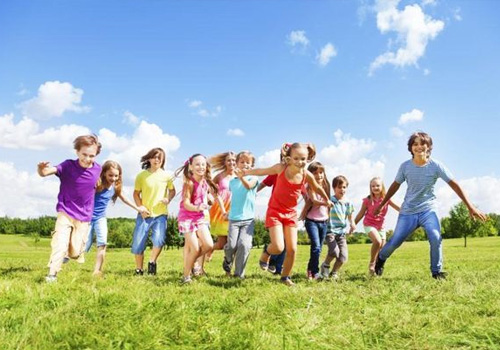 Channel 13 News Interview Family Experience with TLC Social Skills Camps and Groups
Fox 35 Interviews Social Skills Expert Jim West on How to Respond to Teasing or Bullying
Social Skills Summer Camp
Call Jim for a 15 Minutes Complimentary Phone Consultation – (407) 248-0030

Channel 13 News on How our Orlando Social Skills Camps and Groups helped a student make friends!
Social Skills Group | Counseling & Therapy Services in Orlando, Winter Park, Clermont, East Orlando & Lake Mary Florida FL
Orlando Camp – ADHD or ADD Day Camp Builds Kids & Teens Leadership and Social Skills – This adventure camp for students that may have social skills issues with their peer group or lack assertion/confidence.
Who Should Attend?
Most students or young adults with the above listed social delays
Aspergers, High Functioning Autism, Pervasive Developmental Disorder & Autistic Spectrum Disorder
ADHD or ADD (Attention Deficit Hyperactivity Disorder) – Most are behind 25% socially and emotionally.
Lack assertion
Bullied or have trouble responding to teasing
Low self esteem or self confidence and isolate themself from their peers
Think they have friends, but does not do anything with them outside of school
Play with kids older or younger, but have trouble with peers their age (same age peers).
Depression or Anxiety and have trouble engaging in conversation with their peers.
Do not have friends calling to do things or spend the night.
Not invited to birthday parties.
Failed to retrieve pagination tokens
15 Symptoms or Tips to Identify Social Concerns
If you can answer yes to two or more of these items about your child, he or she may benefit from learning skills that will help him or her to connect better with peers, and to more confident and prepared for the real world. Here are a few symptoms to look for:
Doesn't recognize non-verbal cues – Non-Verbal Learning Disorder (NLD)
Gets in peers personal space
Annoys to get attention because they do not know how to get it another way
Low self confidence
Poor eye contact
Only interested in themselves rather than taking an interest in their peers
Talks too much
Lacks assertion
Impulsive or blurts out responses
Tries too hard to make friends laugh – thinks humor will make them friends
Reacts to teasing and does not know how to roll with conflict
Has a need for justice and fairness and judges peers
Isolates or withdraws from peers
Always wants to be first or wants to play what they want
Kids do not call for play dates or to hang out!
Student Leadership Camp is a fun summer camp that helps build leadership, learning and life skills in kids and teens! This adventure camp for students in the Orlando area is for students that may have social skills issues with their peer group and/or lack assertiveness and self-confidence. This camp takes place at the YMCA Camp Wewa ropes course.

Social Skills Groups and Adventure Based Services:
Mondays at 5pm 1st-3rd grade – Elementary School Students
Mondays at 6pm 4th-7th grade – Middle School Students
Wednesdays @ 6pm – 8th-12th grade – High School Students
Ropes Course Day Camps – Experiential Adventure Based Ropes Course, Team Building, Climbing Wall, Zip Line, Canoeing, and More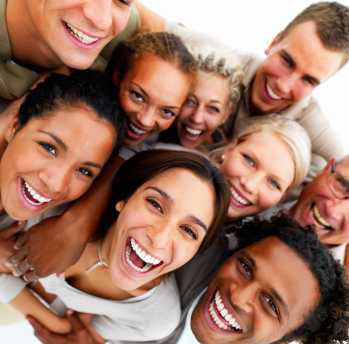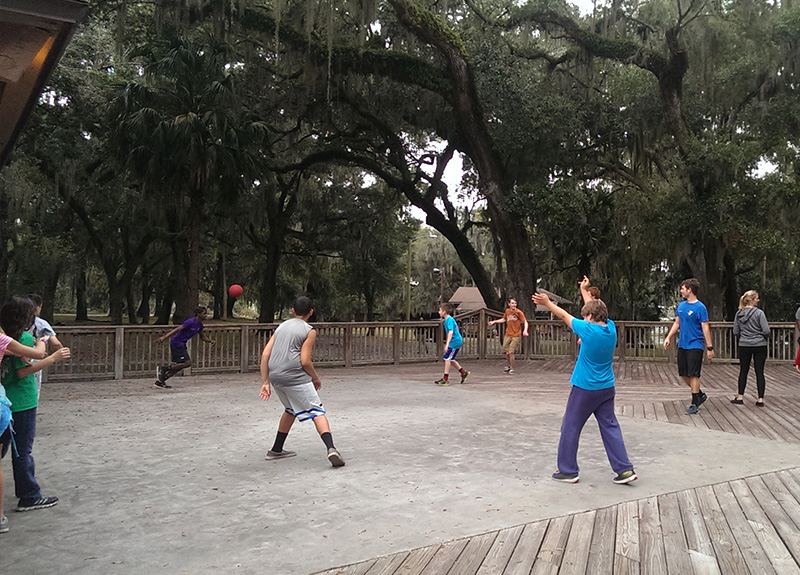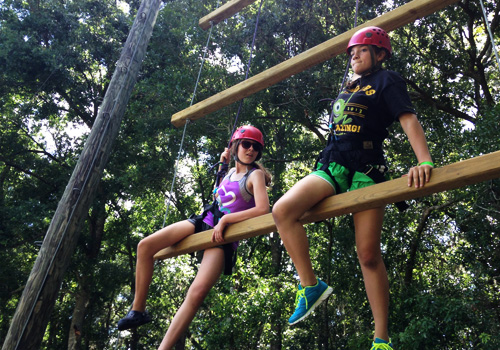 Have you ever seen a Leader without Followers?
New Leadership Social Skills Groups, Camps & Services in Orlando & Winter Park.
"I was first!" "You are doing it wrong!" "I want to go next!" "Can I be first!" These are a few statements from students that most likely exhibit leadership skills. They are often told to go to the end of the line, or given a consequence for telling someone what to do, but maybe they needsomeone to tell them "what to do." Silly to think of someone that calls themselves a leader, but have yet have no followers. However, there are future leaders around us that need to learn how to find followers to influence, but they just need some direction. We might call them "Bossy" but they are really leaders that need some tweaking. Some might say they are "Caretakers", but really they want to Help others but not sure what is the right way. We might have "Gossipers" or they are just future Communicators that need to learn the how to communicate more positively.
Consider how a student views leadership. Basically, they see leaders (parents, teachers, principal, police) as anyone that "tells them what to do (bosses them)." So when they start to assert their leadership skills they start telling their friends what to do and tell them how to do things and therefore they are called "Bossy." Big surprise! So instead of calling these kids "Bossy" maybe we could give them suggestions on how to lead, affirm, compliment, build others up, brag on other's rather than themselves, take an interest in someone's life or passions, offer help to someone, share an idea, etc.
According to Dr. Russell Barkley, MD, students with ADHD or ADD (Attention Deficit Hyperactivity Disorder or Attention Deficit Disorder) as well as students with aspergers are often 25-30% behind socially and emotionally. Students like these may not have ADHD and need help with boundaries, assertion, impulse control, coping skills, starting conversations, greeting, etc., to help close the gap.
The premise of our Leadership Groups is to teach students leadership. Once they know how to lead and do some of the above listed items, they will in turn make their peers feel good to be around them and gain their influence. Once they have influence they have "friends" and can call themselves a leader. Students are taught how to roll with teasing with comical statements that do not provoke their peer.
Our groups incorporate:
Power Point and Handouts
A point system to keep them engaged an reward appropriate responses
Games | We play tag to see how they handle competition, fairness, cheating, losing or if they play too hard or do other things they may do to stand out.
Parent involvement | Are you tired of asking your kids what they learned after school or an education function and they say "I don't know" or "nothing!" At our groups parents come in to the last 15 minutes of the session and the students earn more points for telling them what they learned!
Experiential learning which include games used at ropes courses to improve communication, teamwork, and help students connect with their peers.
Group Laser Tag monthly to simulate an outing with friends and to also help them see the benefits of working together in a team!
"Trust" is the glue in relationships and everything we do with our peers either builds trust or breaks trust. Students are encouraged to Re-Build Trust with a peer in our groups by doing something nice (by giving them a point) in an effort to repair the trust. Our groups have been very effective and Channel 13 (Sidebar) did a story on one of our students who reported having no friends to having friends as a result of our services.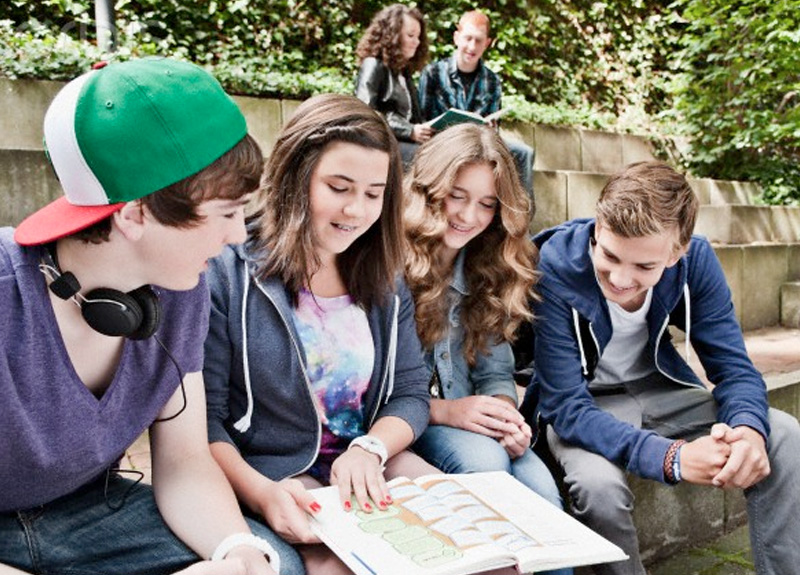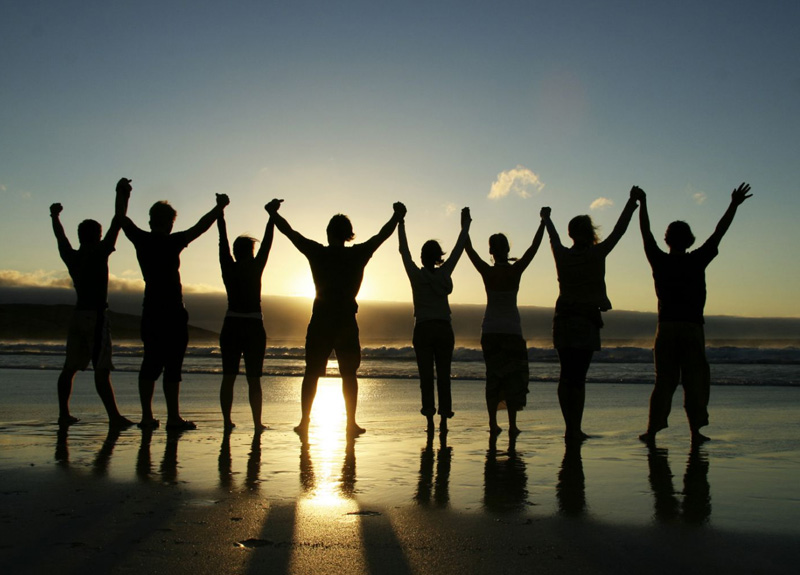 Our Orlando Leadership Day Camps incorporate the same principles of the groups, but also include the experiential learning of a ropes course. For more information, videos and pictures click here.
If you know of students or families that would benefit from these services or would like to set up a screening for the group or consultation with James West, MA, LMHC, NCC or if you would like Jim to present at your school, church or organization on this topic or others please call us at Total Life Counseling Center at 407-248-0030.
TLC offers several child and adolescent social skills groups in Orlando and Winter Park covering leadership skills, social skills, anger management, dealing with provocation, support and coping skills. Additional, groups are offered as well and are listed below.
3 Key Benefits
Meeting others struggling with the same concerns provides reassurances that we are not the only one in our situation.
Group members often help others and show true empathy to your situation.
Make new friends that understand and provide support
Call us (407) 248-0030
Get Started Now with a Home Social Skills Program with flyers and games Jim West uses in his social skills groups and camps. Read More
What others are saying? | Testimonials
"I just wanted to shoot you an email to thank you for your help with our daughter. I can't tell you how perfect these Monday evening sessions are. They address the EXACT problems she is currently having at school. She loves coming to see you and the boys in her group. I am sorry for all the interrupting she does. I am grateful for how kindly and respectfully you handle it–it teaches me how to do the same. I have been spreading the word about the TLC center. Her psychiatrist, Dr. Susanna Chyu was very intrigued.
Thomas is doing awesome! You would be so amazed to see God's work in progress. Thank you for . . your leadership camp have changed Tommy's life.
We were so thankful to Total Life Counseling. Over the past five years, we had seen five other counselors/psychologists with our son, but in the last 1 1/2 years our son gained skills to cope. The ADHD/Social Skills group helped our son realize that he was not alone. The parenting skills group helped us know how to anticipate problems and equipped us to handle them. Thank you Jim and Total Life Counseling – you are an answer to prayer.
Jim really speaks to the children where they are. You might expect a child to feel negatively singled out when they attend special group sessions. However, in this case, the singling out is positive. My child looks forward to attending the group and is seriously disappointed when a session has to be missed.