Just participating in sports does not automatically foster positive growth in children. Many factors play a crucial role in your child's success with athletics. The top four factors that I have found to help encourage positive sports participation are:
Fun and Constructive Atmosphere
Appropriate Parental Involvement
Having an Encouraging Mentor
A Focus on Transferable Life Skills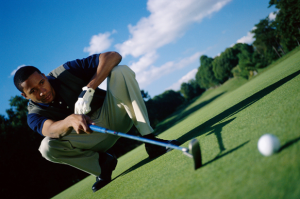 A positive sports environment may make the difference in the way a student-athlete views the sport and him/herself. If coaches set up the athletes for successes and downplay social comparison and winning, then athletes develop a more secure sense of identity. For the coaching staff, praising athletes should be more frequent than harsh criticism. By showing self-control in a difficult situation, coaching staff leads by example.
Positive and appropriate parental involvement may be crucial to your child's success with sports. The key is to find the middle ground between not being involved and being overly-involved. If your child perceives that you are judging how they play critically, you may be putting unnecessary pressure on the child.  Help your student-athlete to embrace competition with realistic expectations. Encourage your child to view the sport as a healthy challenge and a learning opportunity to develop skills and confidence.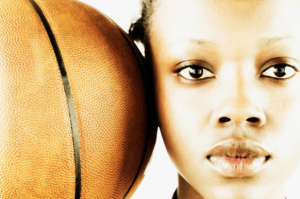 Working with professional athletes, I hear frequently that having a mentor significantly impacted their ability to achieve success in sports. A mentor not only helps improve their athletic skills, but can be a great social support for the athlete as well. Often this mentor is a member of the coaching staff, an older student-athlete, or former athlete in the same sport. A student-athlete will benefit from their mentor's athletic experience and may form a special bond with their similar sports interests. A great outcome is that positively mentored youth may then go on to become mentors themselves and hopefully continue a cycle of beneficial community involvement.
Sports foster growth in life skills that can be transferred into other areas of a child's life, including the classroom and community.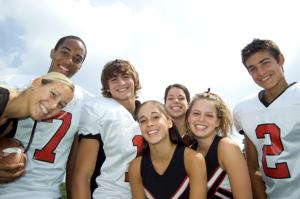 Examples of transferable life skills are as follows:
Cooperation
Communication
Empathy
Conflict- resolution
Leadership abilities
Time management
Decision-making
Ability to perform under pressure.
Interestingly, the outcomes we gain from healthy sports participation are the same life skills that all of us seek to help us find balance in our daily home and work life.
Julie Russell, MS, PLMHC, NCC is a National Certified Counselor specializing in Sports Counseling, Marriage, Parent, Adolescent, and Child Therapy at Total Life Counseling. Clients young and old, male and female, often seek sports counseling with Julie to nurture the same life skills to cultivate appropriate sport involvement. Julie uses the four factors in this article to naturally encourage a child, teen or adult athlete to be a positive team player, while growing as an individual. Growth is a fundamental asset of successful athletes. By making these broader outcomes toward overall empowerment the goal, you can nurture skills through athletics that will last a lifetime.