Lake Mary Teen Suicide: 5 Things to Say to a Child or Teen if a Peer Commits Suicide
A Lake Mary High School teen who struggled with mental health issues and who had just broken up with her boyfriend committed suicide on campus to the shock of her fellow peers, teachers and school officials.  A week later two teen survivors committed suicide, from the Parkland Florida Marjory Stoneman Douglas High School shooting where 17 people were killed in a mass shooting last year.  Teen Suicides seem to be on the rise. According to the Centers for Disease Control, it is the second leading cause of death for young people between ages 10-24 after car accidents.   One reason is that the Lymbic System (where emotions are more intense during teen years) in the brain of teens mature faster than the Pre-fontal Cortex where logical decision making happens.  Thus teens are prone to then make emotional and impulsive decisions especially when it comes to dealing with emotional pain.
Suicide is different from other deaths because of the emotional trauma it bestows.  Different from someone dying from an illness, it is a punch in the gut when someone you love commits suicide.  Teens are especially prone to suicide when warning signs are compounded:  depression on top of bullying, on top of a loss of a boyfriend, on top of a death of a friend.  How are parents, friends, teachers, and the community supposed to move on from such tragedy?
If you have experienced the suicide of a teen here are 5 Things to Say to a Child or Teen if a Peer Commits Suicide.
Empathy NOW – Listen/Talk/Listen Some More: Talk to a friend, a pastor, a mental health professional.  Listen to your teen if they lost a friend.  Your teen needs you more than what you have to say.
Help Your Teen Find a Sense of Purpose: Help them discover or recognize their gifts, talents, abilities.  Help them promote a healthy sense of self and identify.
Self Care: Take care of yourself with adequate sleep, exercise and a healthy diet.  Avoid the tendency to isolate.
Seek a Healthy Outlet: Volunteer, start a support group, help you teen find a Facebook or Instagram page when they can write tributes, support each other on-line.
Learn or Teach Your Teen Healthy Problem Solving: Suicide is not the answer to pain.  It only causes more pain to the ones left behind.  Seek help in learning how to cope with depression, anger, bullying, and survivor's guilt.
Teen suicide is truly tragic.  It takes a community communicating with one another:  parents, teachers, and friends to help our teens.  We cannot sit idly back when one suffers or when we see someone crying in the bathroom.  All it takes is one person to speak, up to ask what's wrong and to say I care.
Click here to watch Lyris Steuber of Total Life Counseling being interviewed by local radio station, 1520 WBZW
Suicide Prevention Tips:  6 Teen Suicide Prevention Tips and Suicide Plan | Recognizing and Protecting Against Suicidal Ideation in Teens
Alternative Treatments for Mental Health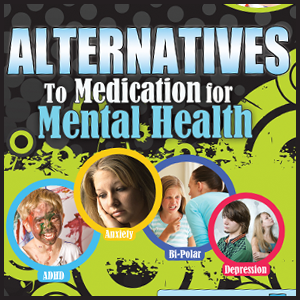 Do you remember the Snickers commercial – "You are not you when you are hungry?"
How about when you are hungry people say are "Hangry."
So that means there is a connection to how you feel when you are hungry. In 2010 Harvard and John Hopkins experts confirmed there is a connection between your gut and your brain! So what you eat is connection to how you think and feel.
Did you know that 95% of neurotransmitters like Serotonin is in your gut and 5% in your brain. So paying attention to what you eat can effect how you think and feel!  So click here to watch a few videos on how this all can help your mental health!
Note: You can freely redistribute this resource, electronically or in print, as long as you leave the author's contact information intact.
Author: Lyris Steuber, MS, LMFT is a Lake Mary Marriage Therapist & Couples and Individual Counselor with Total Life Counseling Center. Total Life Counseling Center specializes in child teen self esteem, marriage and family therapy.  Our experts are interviewed often by the TV News for their expertise and can be reached at (407) 248-0030