Orlando ADHD Counseling Expert Jim West, MA, LMHC interviewed by Fox 35 | ADHD linked to High Fat Diet? | University of Illinois
Food for Thought:  Another study linking proving that how we eat effects how we think!  There was a recent study published in Psychoneuroendocrinology Journal February 2013 indicating a possible link to high fat diets and neurological conditions like ADHD, Anxiety, Depression, mood swings, behavioral problems and memory/learning disabilities.  The studies were done with mice and are not conclusive, however, Western Civilizations have been eating 6 times more "unburned" carbohydrates over the past two decades than the rest of the world and so it's no surprise that diabetes moved up to the top 5 ways Americans die in the past few years as well.  Additionally the one of the top research groups in the world, the Lancet Research Group made national headlines a couple years ago and concluded a study stating ADHD was linked to diet.
More Videos on This Topic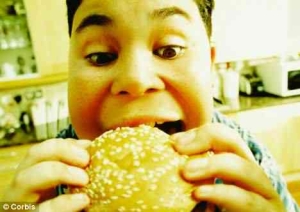 Diet Effects on ADHD: What happens with these unburned carbohydrates is that it turns to sugar within less than an hour and then turns to fat. There is a sugar rush and then a crash while this occurs and then students and adults want to take a nap.  Students wake up in the morning and because carbohydrates are fast and cheap, they eat cereal, bagels, pancakes, waffles, process hot pockets and sit on a bus.  So we eat and sit again at lunch, eat and sit after school and try to do our homework after 3 – 4 sugar crashes.  The rest of the world eats and burns off the carbohydrates walking to school, they walk back home for lunch, and burns off the carbohydrates while walking back to school.
See Fox News Interview below of a student who went off medication using this approach
Diet Effects on Anxiety:  
When to much unburned sugar it is difficult for our bodies to absorb magnesium (natures muscle relaxer), calcium (natures sleeping pill), and chromium (helps with sugar levels and cravings).  When we can not absorb these nutrients many people have trouble relaxing and develop symptoms of Anxiety and have trouble sleeping at night.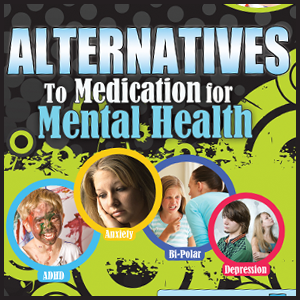 Diet Effects on Depression:  People who eat too many carbohydrates often do not have a healthy protein to carbohydrate ratio.  Proteins like meat, cheese and nuts have trytophan which gives is the precursor to seratonin.  Seratonin helps reduce anxiety and depressive symptoms.  So without the right protein to carbohydrate ratio to get our seratonin naturally, some get depressed.
Alternatives to Medication Tips: Since 2003 we have seen students with ADHD, Anxiety, & Depression symptoms improve by tweaking their diet.  Families start with less unburned carbohydrates, burning off excess energy by doing Wii Fit, or walking/running the dog in the morning, and supplements to help with focus, anxiety, depression and bipolar.   Check out the StressLess with Alternatives to Medication for Mental Health by National Mental Health Expert James L West, MA, LMHC.
Author Jim West interviewed about this research on Fox 35 below

National Speaker and Orlando Counselor Jim West has presented "Food for Thought" for University of Central Florida medical clinics, mental health inpatient facilities, schools, pediatricians and others. For helpful resources to save time by solving other parenting challenges visit our website or read more of our blogs: Total Life Counseling Center
Watch Below for More Tips on ADHD and "Food for Thought"
NOTE: you can freely redistribute this resource, electronically or in print, provided you leave the authors contact information below intact.
Source:
Kaczmarczyk MM, Machaj AS, Chiu GS, Lawson MA, Gainey SJ, York JM, Meling DD, Martin SA, Kwakwa KA, Newman AF, Woods JA, Kelley KW, Wang Y, Miller MJ, Freund GG; Methylphenidate prevents high-fat diet (HFD)-induced learning/memory impairment in juvenile mice;Psychoneuroendocrinology, February 11, 2012.
News Source: Gregory Freund, News Writer: Phyllis Picklesimer; Is there a link between childhood obesity and ADHD, learning disabilities?; University of Illinois at Urbana-Champaign, College of Agricultural, Consumer and Environmental Sciences; College News, February 19, 2012.