Orlando ADHD Anxiety Depression Defiance Children's Therapy & Counseling Services in Southwest Orlando, Winter Park, Clermont, Lake Mary & East Orlando Florida FL.  Our expert counselors and therapists are specialized in many mental health issues utilizing various approaches including play therapy, video games, recreation, day camps, summer camps and traditional therapies.
It is said that children are our future, a simple phrase that couldn't be truer. Children also tend to be the love of a parent's life, and parents always want what is best for their children. However, no two children are exactly the same, and some might need a little extra attention. Do you, as a parent, wonder why your child is acting a certain way? Are you not sure how to talk to them about their anger, grief, or depression after some type of big event? No matter the problem, counseling could be your solution. But how do you know where to turn?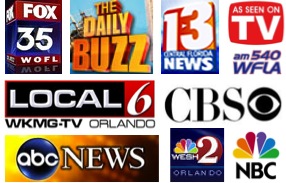 Choosing the Right Counselor
Deciding to seek out counseling can be very scary, but picking out a specific counselor can sometimes be even scarier. Here at Total Life Counseling you can be sure that your child is receiving the best care possible. We have a highly qualified staff that is full of caring and approachable individuals. These very counselors are often asked to provide advice on local news networks,print media, and radio, as well as speak at various conferences and seminars across the state of Florida. We often hear that it is easy to relate and open up to our counselors, and that is something that we take great pride in. But what makes Total Life Counseling a different, interactive counseling experience?
Media Interviews our TLC experts on Marriage, Abuse, Family, Children, Addictions Issues and More 

The TLC difference!
Our counselors not only meet with your children, they get to know them in a much more exciting way then just talking.
They use special "techniques" like play therapy, recreation therapy, interactive games, and more! They interact with the children and make a connection while also making counseling comfortable and fun. Our counselors often use groups, retreats, and camps to help the children while in a more social environment, not just within the walls of the counseling center. Popcorn, Xbox, and humor are a usual experience in a counseling session at our center. Your children will learn, connect, and have fun all while getting the benefits of counseling.
Another thing that TLC does differently is we use a more holistic approach when it comes to medication. Our counselors like touse dietary changes, vitamins, supplements, and behavior modification before turning to any type of medical referrals. Due to this, 85% of our ADHD clients have been able to get off of or reduce their medications!
At Total Life Counseling, you can trust that your child will be in good hands. We have many different services that are offered by our trustworthy counselors. We use different techniques that we are sure of and proud of, and we would love to help you and your family! Call us today for a free 15 minute consultation. We'd love to hear from you!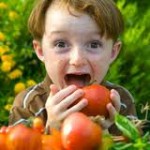 Children's Services:
ADHD
Anger
Anxiety
Autism
Aspergers Disorder
Blended Families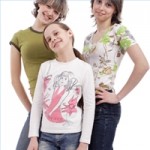 Bullying
Cyberbullying 
Defiance
Depression
Grief
Moms and Me Workshop
Obsessive-Compulsive Disorder
Oppositional Defiance Disorder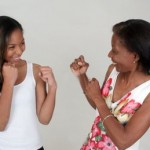 Play Therapy
Pervasive Developmental Disorder – PDD
Post-Traumatic Stress D/O
Reactive Attachment Disorder
Sexual Abuse
Social Skills Group
Day Camp


Total Life Counseling Center provides counseling, therapy, coaching, camps and career services for all of central Florida, including: Orlando, Winter Park, Maitland, College Park, Dr. Phillips, Pine Castle, Conway, Windermere, Winter Garden, Ocoee, Oviedo, Longwood, Altamonte Springs, Casselberry, Lake Mary, Sanford, Deland, De Bary, Deltona, Daytona, New Smyrna, Cocoa, Titusville, Merritt Island, Kissimmee, St. Cloud, Celebration, Mt. Dora, the Villages and the tri-cities of Tavares, Eustis and Leesburg.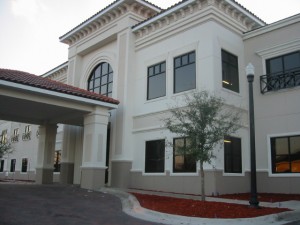 Our counseling, therapy, camps, group, coaching and career services are conveniently located in:
Main Office:
Southwest Orlando FL | Metrowest, Windermere, Winter Garden, FL | 1507 S. Hiawassee Road #101, Orlando, FL 32835
Satellite Offices:
1. Winter Park, FL | Downtown Orlando, Maitland, Altamonte Springs, FL | 1850 Lee Road #215, Winter Park, FL 32789
2. East Orlando, FL | Waterford Lakes UCF | 1850 Alafaya Trail, Orlando, FL 32826
3. Clermont, FL | Minneola Groveland, FL | 100 N. Hwy 27, Clermont, FL 34711 
4. Lake Mary, FL | Longwoord, Sanford, Oviedo, Winter Springs, FL | 1325 S International Pkwy #2221, Lake Mary, FL 32746
Children's Resources: Some more experts to help you with your needs.
 Orlando
 Clermont

Family Law

Family Law

Diane N. Holmes – Attorney
N. Diane Holmes, PA, Family Law
(407) 843-1744
Benjamin Cox- Attorney
BCN Law Firm
(352) 394-2103
Tom Marks – Attorney
The Marks Law Firm- Family Law
(407) 872-3161
J.J. Dahl – Attorney
Family Law Office of J.J. Dahl
(352) 243-4100
Rebecca Palmer – Attorney
Lowndes Law Firm-Family Law
215 N. Eola Drive Orlando
(407) 418-6482
Pamela J. Helton – Attorney
The Law Offices of Pamela Helton, PA
(352) 243-9991
Anthony Diaz – Attorney – Mediation & Arbitration
Law Office of Anthony J. Diaz, PA
(407) 774-4949
Jamie Barrett, LMHC, RPT-S – Parent Coordinator
Total Life Counseling Center
(407) 248-0030
Andrea Rosser-Pate – Attorney – Mediation, Parent Coordination, Guardian Ad Litem
Pates Law Group, P.A.
(407) 896-1166
Cheri Hobbs – Attorney
(800) 469-3486
Jamie Barrett, LMHC, RPT-S – Parent Coordinator
Total Life Counseling Center
(407) 248-0030
Dr Leslie Hamilton, PhD, LMFT – Parent Coordinator, Family Mediator & Collaborative Law
Total Life Counseling Center
(407) 248-0030
Elaine Silver
(407) 712-6787
Joy Ragan
The Ragan Law Firm
(407) 447-5080

Holistic Doctors

 Holistic Doctors
Dr. Donna Johnston
Healing Alternatives
(407) 682-7111
 Paul Sorchy, Clermont Chiropractic
Dr. Kirt Kalidas, MD – Holistic
The Center for Natural & Integrative Medicine
(407) 355-9246
 Dr Lee, Acupunture & Holistic Medicine
Dr. Scott Vanlue, MD – Holistic
Everything Well
(407) 862-5637

Family Physician & Dietician

 Family Physician & Dietician
Dr. Marissa Magsino
Metro West Internal Medicine
(407) 292-6778
Allilin Family Medicine
(407) 657-2111
Dr. Rick Baxley
(407) 246-7001
Alice Baker, RD, LDN – Dietician
Joyful Nutrition
(407) 340-8251
Dr. Jennifer Bourst
Unity Family Chiropractic Center
(407) 460-0985

Pediatricians

Pediatricians

Dr. Barry Yarckin
West Orange Pediatrics
(407) 290-9355
Dr. Usmani, Dr. Patel
Clermont Pediatrics
(352) 394-7125
Dr. Cardona
Windermere Pediatrics
(407) 297-0080
Dr. Jill Watson
(352) 536-9336‎
Dr Cornelia Franz
(407) 857-8860
Dr. Janette Rivera
(352) 536-9336

Occupational Therapist

 Occupational Therapist
Learn to Learn
407-275-5550
Achieve Pediatric Therapy
(407) 277-5400
Psychiatrist
Psychiatrist
Dr. Heidi Napolitano, MD
The Happy Mind Company
(407) 704-1461 – Southwest Orlando
Dr. Dhungana
Serenity Health
(352) 241-9282
Dr. Jose Quinones, MD
(407) 681-6003 – Winter Park
Dr. Morales
Child Psychiatrist – Oviedo
(407) 365-0440
Dr. Stella Montes, MD
Glory Psychiatric – South & East Orlando
(407) 894-6980
Dr. Herndon Harding
(407) 671-0057 – Winter Park
Dr. Alvarez-Jacobs
Esperanza Behavioral Health
(407) 226-3733

Psychologist

Psychologist
Dr. Charlene Messenger  – Educational Psychologist
(407) 895-0540
William Steven, PhD – Educational and Forensic Psychologist
Central Florida Psychological Consultants
609 West Montrose, Clermont, Florida 34711
(352) 365-2243
Alicia Braccia, MA, CAS, ABSNPFl – School & Educational
Center for Health Learning & Achievement
(407) 298-8995
Clarice L. Honeywell, M.S., NCSP –  School/Educational
The Psychology & Counseling Group
(407) 523-1213
Dr. Patrick Gorman, DPSY, PSYD – Neuro-Developmental
(407) 644-7792
Denton Kurtz, School Psychologist
(407) 629-9003
Wanda Eppes
Dr. Wanda Eppes & Associates
(407) 677-4001
Inpatient Health Services for Children
Inpatient Health Services for Children
Central Florida Behavioral
(407) 370-0111
University Behavioral
(407) 281-7000
La Amistad
(407) 647-0660

Resources for Special Needs Children

Resources for Special Needs Children
Aliccia Braccia School Psychologist
(407) 298-8995
Bright Feats-Orlando Resources
(407) 461-4847
Achieve Pediatric Therapy, Heather Gray
407-668-4923 (Dr Phillips) or 407-277-5400 (East Orlando)

Disney's Frozen is all the rage ever since it came out and there are many redeeming qualities in reference to girls self esteem tips! Even my 3 year old girl is obsessed with it. She can sing all the songs and loves pretending with the dolls. The reason why it resonates with so many girls