Sexual Abuse Counseling and Therapy Services in Orlando, Central Florida, Winter Park, Clermont, Lake Mary & East Orlando Florida
What is Sexual Abuse?
Sexual abuse is any sexual activity – verbal, visual, or physical – engaged in without consent, which may be emotionally or physically  harmful and which exploits a person in order to meet another person's sexual or emotional needs.  Consent is questioned due to someone's ages (17 or younger), level of understanding, or dependency on the perpetrator (Kubentin and Mallory 1992).  Finkelhor and Brown (1986) defined sexual abuse as any sexual activity involving a child under eighteen in which the other person is five or more years older than the child and in which any implicit or explicit coercion is used.
Total Life In The News
Total Life Counseling Sexual Abuse Experts Have Been Featured On Multiple TV Networks and News Stations:

Our sexual abuse experts have participated in over 150 national & local news interviews and they are here for you!
At Total Life Counseling Center our Counselors are Experts for National and Local TV, Radio and Print Media. We have an excellent reputation amongst graduate & private schools, attorneys, doctors, therapists, providers and corporations. We strive to ensure our therapists have diverse clinical backgrounds, to allow us to match each client to the therapist that will best meet his or her needs.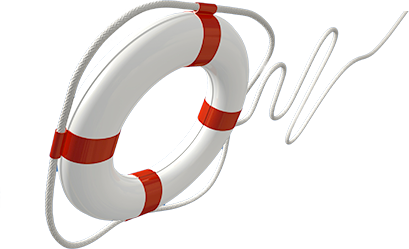 We can help! Call us today.
Call For a Complimentary 15 Minute Phone Consultation. Se Habla Español: We have Portuguese and Spanish speaking counselors as well.
Sexual Abuse Statistics
1 to of 4 females and 10% of males will experience childhood sexual abuse.  The actual statistics are hard to determine because it is often not reported.  Experts agree that the incidences are far greater than what is reported.  Men often have an even more greater difficulty admitting that sexual abuse has happened to them due to the shame and societal pressures and views.  The cost of not receiving help for childhood sexual abuse is endless.  The most common defense mechanism for survivors is denial.  It is too painful to share the memories and feel the damaging effects of sexual abuse.  There is a pervasive pattern of dysfunctional behaviors that follow sexual abuse if not treated.  The most common area where most survivors will see it is in their interpersonal relationships.  Due to trust and safety being violated it is very difficult for survivors to be honest and authentic in their relationships.  Most survivors will live double lives until they can no  longer keep their emotional life under wraps.
It doesn't matter if it was a one time event or several years of sexual abuse, the results are still damaging to a child and can alter a child's and  therefore an adult's future dramatically if not treated.  Of course if sexual abuse was done by a family member and for several years treatment can take longer due to intense violation in a family of dysfunction.  There is hope and there is healing.  One can regain peace, hope, and trust that was taken at the time of sexual abuse.
Although there are no specific set of symptoms victims of childhood sexual abuse exhibit, there are many short-term and long-term effects associated with it.
Total Life Blog
Sexual Abuse Tips From our TLC Therapists
Call for a Complimentary 15 Minute Phone Consultation
Se Habla Español: We have Portuguese and Spanish speaking counselors as well.