Carole Markin is suing Match.com because of an alleged rape that happened as a result of someone she met on Match.com. Craigslist has also been under fire for similar complaints.  A recent study states that 19% of married couples met through an online dating website.  With these increasing numbers of singles participating in this method of dating, it can be expected that new concerns will arise.  Creating a safety plan and course of action is imperative with any type of dating.
It is common for singles to worry that it might not be safe to meet someone online.  In actuality, it can also be dangerous to meet someone at a party or any other social event.  It all depends on how you prepare a strategy to handle difficult situations.  Unfortunately, a dating prospect can lie about anything. It doesn't matter whether you meet them in person, over the phone, or on the internet.  A good sense of awareness and planning ahead will help to keep you away from potentially dangerous situations.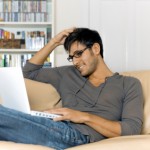 5 Tips to Getting Started
1)      Use a free e-mail service specifically for dating online.  Do not use an account that is your regular e-mail account.
2)      Do not provide personal information too soon.
3)      If you choose to have a phone conversation with someone you meet online, do not give them your home phone number.  Offer to contact them and block your number (by dialing *67).
4)      Ask for a recent photo.
5)      Pay attention to red flags on their profile and within e-mail conversations.
4 Dating Warning Signs:
Avoidance of questions
Easily angered
Characteristics that seem controlling
Catching the prospect in lies or discrepancies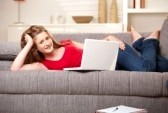 Try to ask questions that may reveal inconsistencies.  If you feel they are pushy or moving too fast, trust your gut and intuition.
It is important not to let your guard down even if you feel comfortable with this prospect.  Online dating services claim to conduct background checks, but this is never a guarantee of how extensive the background check is.  If you decide to meet for the first time, here are necessary tips to follow.
5 Ways to a Safe Date
Meet in a public place or a group setting.
Avoid secluded areas at all times (park in a well lit area).
Do not share information about where you live.
Limit or avoid alcohol.  You do not want your judgment to be affected.
Let someone know where you are going and for how long.
Do not be embarrassed or worried about limiting potential future dates by following these rules.  If the prospect does not respect these safety concerns, or if they make you feel uncomfortable, their true motives are questionable.  There are pros and cons to all types of dating.  Don't be discouraged by the suggested guidelines.  Online dating is a great way to work on building a friendship first before adding in the pressure of dating.  This gives you both a chance before meeting to see if your goals, values and priorities match up.
NOTE: You can freely redistribute this resource, electronically or in print, provided you leave the authors contact information below intact.
Article Written by Alicia Barilla