Parent Coordination Counseling & Therapy Services in Orlando, East Orlando, Lake Mary, Winter Park & Clermont Florida FL
Parenting Coordination
While some couples are able to divorce amicably and resolve conflicts appropriately, some couples' divorces are characterized by intense conflict and their children are often caught in the crossfire. These children are at risk of suffering from serious emotional and behavioral difficulties, such as increased anxiety and depression, dropping grades, oppositional behaivor, substance abuse, and hypersexualized behaviors. For parents who struggle to find common ground on which to parent collaboratively, or find the task of communicating with their former spouse difficult, painful, if not impossible, Parenting Coordination may be the answer.
Our TLC Experts in the News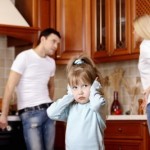 What is a Parenting Coordinator:
Assists parents in resolving conflicts outside of court, saving valuable time and money, and most importantly shielding the children from painful parental conflict.
Helps parents to interpret and implement their Parenting Plans.
Teaches communication skills and conflict resolution skills to help parents resolve conflicts more effectively.
Educates parents on the developmental needs of their children, emotionally, psychologically, and behaviorally.
Serve as advocates for the best interest of the children.
Is responsible for ensuring that the living conditions and/or time spent with each parent is safe and respectful of court ordered arrangements.
Helps parents to redefine the boundaries of their post-marital relationship.
Teaches co-parenting skills and techniques.
Helps the parents gain strength and confidence in their ability to move forward with greater peace of mind, and happier children.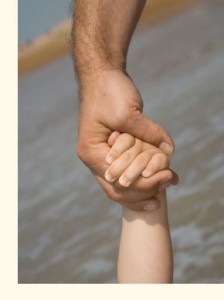 Our Certified Parenting Coordinators, serve families in Central Florida. With many years of experience counseling high-conflict families, TLC therapists are sensitive to the needs of children in the divorce process and encourages parents to work collaboratively for the well-being of their children.

If you would be interested in setting up a first time appointment, call 407-248-0030 to set up a time today!

In most cases high levels of conflict surround a divorce process. So many children find themselves thrown in the middle on these conflicts. These children raised within a home filled with conflict have a high risk of suffering from serious emotional and behavioral difficulties. Many times it is recommended that the parents hire a parent coordinator to help minimize the effects that divorce may have on a child.

7 Benefits of Parent coordination for parents.
Sometimes in the midst of all the disputes and conflict that arises within divorce preceding and parent can forget the needs of the child
Can give co-parenting tips.
Co-parenting explains the rights of the child to maintain a stable relationship with parents regardless of divorce or separation.
The idea is to share custody of the child and a mutual agreement between the parents to maintain a healthy relationship for the sake of the child
This concept will promote cooperation, healing and growth
It is not the job of the parent coordinator to bring the parents back together
Can help the parent gain strength in this lose and move forward
If you would be interested in setting up a first time appointment with a parent coordinator, call 407-248-0030 to set up a time today!

Call (407) 248-0030