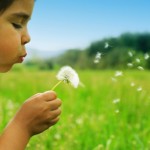 For most students there is the fear of the unknown when going back to school.
Will my teacher(s) like me?
Will I make friends or what do I say to make friends
Will my classmates like me?
Will I have a lot of homework?
Can I make it on time to my classes?
What do I wear the first day?
Will I be the last person picked in P.E.?
What if the kids think I am stupid or call me names?
These are just a few questions and fears students will express or internalize before starting back to school. As a parent it would be good to ask your students about their fears and if they have trouble expressing their concerns you might explore some of the above listed questions.

Here's some suggestions Child/Adolescent Expert, Jim West gave on the Nationally Syndicated Cable News Show, The Daily Buzz:
Assure them

their questions and concerns are normal and to show respect to the teachers and they will like you!

Agree with their feelings.

Parent: "I can see you are concerned and I understand why because you are concerned some of the kids may not like you." Student: "Yes" Parent: "Let's talk about some ways to start conversations and affirm your peers to make your peers feel like a million bucks!"

Do tours of the school

and map out how they will go from class to class.

Discuss what books and notebooks they will need

for a few periods so they do not have to go to their locker every period.

Go to orientation

and meet their teachers as well as connect with mother's of students in your kids classes. This relationship can lead to play dates and help your child to form relationships before school starts.

Role play how to start conversations:

Student: "My name is Johnny, whats your name?" Peer: "Austin" Student: "Nice to Meet you Austin. What do you like to do for fun?" Peer: "Play video games and basketball." Student: "Me too. What lunch do you have?" Peer: "First lunch." Student: "Me Too!" Peer: "Maybe we could sit together." Student: "Sure"

W

hat to wear

if you are unsure what your student should wear then withhold the new outfits until after the first couple of days. Your child can observe what the other students are wearing and then this will help them see what they should wear.

Name Calling:

Teach your kids how to roll with teasing and not to react or provoke the aggressor back: Peer: "You are a freak or gay!" Response: "That's the best thing I've heard all day." Peer: "Man you are really weird!" Response: "No wait that's the best thing I've heard all day!" Peer: "You are strange!" Response: "Okay, well that's the best thing I've heard all . . . no wait 'strange' was better!" Other responses can be found at this site.
NOTE: You can freely redistribute this resource, electronically or in print, provided you leave the authors contact information below intact.