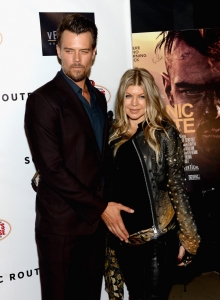 Orlando Marriage Counselor May Angelastro discusses tips to survive infidelity.  Recovering from infidelity is often challenging and often most of these marriages end in divorce.  However, some couples survive infidelity like Fergie and Josh Duhmel did back in 2012.  Defining infidelity depends on each individual in a relationship. For instance, some people may consider an emotional connection without a physical intimacy or an online relationship an infidelity.  Infidelity causes intense emotional pain but it does not necessarily mean it is the end of a marriage. Marriages can recover from infidelities with a stronger bond than before. Recovering from an affair will require time, work and commitment.
Here are 4 steps to help recover from an affair:
Understand why affairs happen. Affairs are often seen as fantasies. Usually, the affair is an escape from the real problem in the relationship. Affairs can happen from sabotaged intimacy, to give a conscious or unconscious "wake up call" to the spouse, or an opposite sex friendship getting out of control. It is imperative to know that nobody is immune to infidelity and it could happen to the least expected.
Remember to self care. Be aware of your feelings. Recognize and understand what are the appropriate feelings when enduring a betrayal. Some of these feelings include difficulties thinking and concentrating, crying excessively, shock, lack of energy/sleep, anger, loss of appetite, avoid people, sense of loss and constant imagination of the affair. Allow yourself to go through the emotions and focus on your well being. Seek professional counseling to deal with the intense emotions.
Beware of rash decision making. Refrain yourself from making important decisions. It is normal for your judgement to be impaired temporarily. Take time to heal first before making any rash decisions. Time will help you decide what is the best scenario for you and what your next steps should be. Do not make decisions under pressure especially during an intense emotional state. It is easy to make a permanent decision during a temporary situation.
Rebuilding Trust. After an affair, there is no trust. Rebuilding trust will take time and work. Recognize that forgiveness is important to be able to rebuild trust. However, trust requires more than an apology and forgiveness. Time can heal wounds and restore trust if done properly. Rebuilding trust does not mean to "punish" your spouse or to scrutinize the situation. It means to commit to actively work through the infidelity with your spouse and work in restoring the marriage.
Keep in mind mending a broken marriage is not as simple as taking 4 steps. A divorce does not have to be inevitable after an infidelity. Time and counseling will help you mend your marriage and restore that bond.
NOTE: you can freely redistribute this resource, electronically or in print, provided you leave the authors contact information below intact.
Author Mayeling Angelastro, MA is a Bilingual Registered Mental Health Counselor Intern providing help to couples, families, couples, children and teenagers with offices in Orlando and East Orlando.  (407) 248-0030