Why is it when a woman asks for a divorce, all of a sudden he is ready to call the counselor?
Why do women wait until they get to the point of feeling it's over before hitting him between the eyes with "I want to separate."
Why do some spouses wait until the marriage is vulnerable and enter into an affair rather than get help?
Should a spouse that wants help make a threat to separate or divorce if they do not get help?  Would that help move the process along?
For many people, the step to seek outside help for emotional, mental or even general life problems can be a hurdle. Though there are less stigmas attached to going to a counselor or therapist, women are generally the first in the relationship to reach out for help. Going to counseling involves admitting that help is needed as well as committing and working towards change.
More Videos on This Topic 
Couples counseling can foster better communication, intimacy and coping mechanisms; but for some the problem is getting both partners to attend and/or take it seriously. Many wonder why it's more difficult to get men to attend couple's counseling.  Even more interesting, why men are ready to seek help after she has "checked out."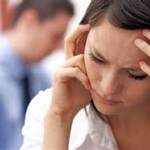 Women and men often identify problematic situations differently. So if he doesn't see an issue with the relationship, counseling can be thought of as unnecessary.
Men and women handle emotions differently. Men are less vocal and tend to internalize their emotions, while women not only verbalize their emotions to a higher degree, but also rely more heavily on familial or friendly emotional support.
-Men may also attempt to solve the issue by themselves first.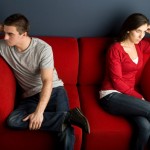 Hitting rock-bottom is unfortunately the way some people deal with conflicts or concerns. Once an individual is close to calling "quits" in a relationship, it can become more pressing for the other partner to resolve any issues.
5 Tips if He isn't Ready?
1. Write him a letter – It provides an alternate way of confronting the problem, as well as time on his part to process it.
2. Wait until there is no conflict – Communication will be easier if both partners are free of tension.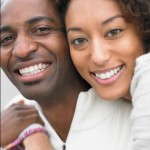 3. Approach the situation with love – People become defensive if they feel they are being attacked, instead present your concern from an approach of resolution.
4. Get him involved – Being part of the therapist selection process can make it less overwhelming.
5. Seek it by yourself – You can begin the healing process even if he isn't ready.
References
1. Everyday Health – Real Men Don't Get Help
2. Psychology Today – Therapy: Man's Last Stand
3. EZine Articles – How to Get Your Husband into Couples Counseling
NOTE: you can freely redistribute this resource, electronically or in print, provided you leave the authors contact information below intact.
Author Jim West, LMHC, NCC is a National Certified Counselor and specializes in providing help for ADHD, parenting, defiance and dealing with a host of mental and emotional challenges.  Additionally, he is the president of Total Life Counseling Center and employs excellent counselors.