3 Tips to Help you Avoid Valentines Day Disappointment by Orlando Marriage Expert Jada Jackson, MS. It comes around once a year; to some it's not a real holiday, and to some it's expected to be a promising occasion—Valentine's Day. The sensationalizing of this day, themed by flowers and chocolates, has led to extremely high hopes for one's significant other. It seems like each year the planning and desires one hopes will be fulfilled only get larger. Have you ever stopped and thought about how the pressure this potentially straining holiday—rewarding though for many companies— affects your loved ones, your relationship, and even your emotional state? The effects of insurmountable expectations, all for one day of the year, can lead to negative outcomes that reverberate throughout your life for the rest of the year.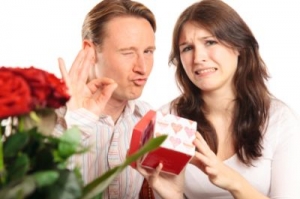 I'm know there are a vast number of Americans whose hearts have been broken on the infamous day of love, simply due to feeling that one's boyfriend/girlfriend did not provide them with a nice enough gift, show them enough affection, or prove their love "correctly." Most of the time, it's the ladies who get a little out of control with setting the bar too high, resulting in a vast number of men becoming stressed out or overexerted. Then, when ladies act disappointed, their self-esteem is hurt, they can feel unappreciated for making an effort, and in turn your whole relationship will probably suffer. You can easily be seen as selfish and insensitive, all because you held unreasonable expectations for a day that is portrayed as being a huge deal. It's important to remember that Valentine's Day is one day. Isn't it the thought that counts more, and what lasts? That cliché still holds true! It doesn't matter how expensive the gift is, or how nice of a weekend getaway or restaurant it is; if your man/woman took the time and effort to display their love in any way, you should appreciate that. Stop creating so much anticipation for one day of the year. Why only focus on love and affection being shown on February 14th? If you're with the right person, you will feel such things year round. Is it really worth it to cause tension with your partner and cause your relationship to suffer?
Here are some ways to stop the heightening pressure on Valentine's Day and avoid unnecessary disappointment.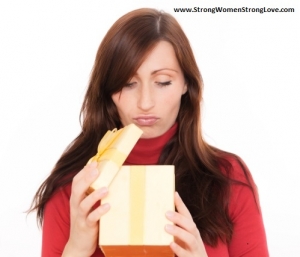 Make it about others— not yourself—on this day; not just your partner, but also your parents, kids, and even friends too!
Make the decision with your partner to practice romance in little, but effective, ways all the time. This way, the need for a romantic night, one day in February, doesn't feel absolutely necessary, and you feel confident about the health of your relationship.
Accept what you receive and be thankful for the consideration, no matter how simple and sweet.
Of course, I'm not suggesting scrapping the whole holiday; it can be a sweet day of celebrating an important emotion if approached properly. What need to stop are the incessant demands we place on our loved ones to surprise us, deliver substantial gifts, and do extraordinary things. By increasing our demands every year, we completely miss the point of the holiday. The date is actually named for St. Valentine, a Christian martyr. That fact alone reveals selflessness at the very root of the occasion. How about we all start practicing a little more generosity and selflessness, and exert a lot less unreasonable pressure for our loved ones to worry about.?
Author: Emily Simpson (Intern)
Watch below to get tips on how to improve your intimacy

NOTE: Freely redistribute this resource, electronically or in print, provided you leave the authors, name, credentials, and contact information below intact and include a link to this article.
AUTHOR: Jada Jackson, MS, LMHC – Communicator, Coach & Licensed Mental Health Counselor working with couples, teens, young adults and women empowerment issues in Orlando and East Orlando Florida!  Jada Jackson can be reached at (407) 248-0030.