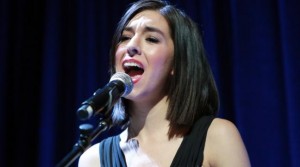 This weekend our Orlando community was rocked by a series of fatal shootings.  First, Voice alumni and YouTube sensation Christina Grimmie was gunned down by a deranged fan Friday night while she signed autographs for fans.  She had just finished a performance at the Plaza Live venue in Orlando.  Second, at 2 am Sunday morning, gunman Omar Mateen, a 29-year old American citizen born to Afghan parents opened up fire at the Pulse, a gay nightclub in downtown Orlando killing 50 people, leaving 53 hospitalized with injuries.  The authorities are labeling this an extreme islamist terrorist attack, the worst mass shooting event is US history.
As a resident of Orlando, I felt a mixture of emotion when I first learned about this tragedy this Sunday morning, first shock, anger, hopelessness, and extreme sadness as I went about my day going to church, shopping, doing chores then playing with my kids.  I checked the news and social media periodically, not wanting to subject my young kids to this horrible event.  As my day went on, a sense of hope came over me as I read and learned about the efforts of our community to rise above such senseless killings.
Here are 3 Lessons the Orlando Shootings Can Teach Us About the Human Spirit:
There is a Hero in Each of Us. When Christina Grimmie was shot Friday night her brother, Marcus, stepped in and tackled the gunman. "Her brother is a hero for saving and stopping him from hurting anyone else," Police Sgt. Wanda Miglio told a news conference.  There will be times when we see injustice sometimes right before our eyes.  His heroic actions helps us believe there are more truly good people out there than evil and helps us to trust our own instincts when it comes to helping others.
Tragedy Can Bring Together Opposing Sides. Outpouring of support came immediately from public officials, politicians on opposing sides and Christians, Jews, Mosques, the LGBT Community, etc. We are all mourning in Orlando today but also hopeful we can come out of this tragedy with:

Cooperation
Understanding
Compassion and
Help

Compassion Can Speak Louder than Hate. Orlando's response as a community to this tragedy has been a call to action.  Lines at blood banks and hospitals stretch around the buildings, prayer vigils are being held, money is pouring in for victims, social media pages are being established in memory of Christina and the nightclub shooting victims and first responders are being sent food and water.  People are not sitting idly by.  Compassion and kindness always speak louder than hate and Orlando, our city beautiful, is displaying this beauty today.
Orlando will be reeling from the aftermath of these killings for a while.  If you need help in making sense of this all or are affected in any personal way, please speak with a trusted friend, family or a mental health counselor.
Note: You can freely redistribute this resource, electronically or in print, as long as you leave the author's contact information intact.
Author: Lyris Steuber, MA, LMFT is a Lake Mary Marriage Therapist & Couples and Individual Counselor with Total Life Counseling Center. Total Life Counseling Center specializes in child teen self esteem, marriage and family therapy.  Our experts are interviewed often by the TV News for their expertise and can be reached at (407) 248-0030.