Are you completely overwhelmed with shock and stress as you watched the horrific destruction from the earthquake in Japan that unleashed a 23 foot Tsunami?  The Tsunami moved faster than a jetliner at 500 miles an hour (10 miles per minute) causing more destruction in Hawaii, and effected the West Coast of California.  Additionally, radiation warnings from 2 Nuclear Reactors in Japan.  The pictures of devastation, people running for their lives, vehicles and homes being swept away, and the enormous number of people who have died or are reported missing is absolutely traumatizing to the victims as well as those of us watching the devastation unfold.  Shock, despair, pain, fear, worry, and confusion are just a few of the normal emotional responses people are experiencing.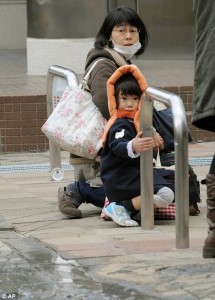 The American Psychological Association's definition of trauma is "an emotional response to a terrible event like an accident, rape or natural disaster.  Natural disasters are especially traumatizing because they happen suddenly and affect large populations of people.  It is normal for survivors and those witnessing the traumatic events to experience many emotions and feel helpless and overwhelmed.  However, if you continue to experience extreme emotions for longer than a month after the event, you may need professional counseling to help you progress through the healing process.
Here are 6 Ways to Cope with Stress & Trauma:
Talk About It: Talk about what happened to you.  Talk about what you saw, smelled, touched, heard and how all of that made you feel.  Talk about how you are feeling now.  Talk about your loss, talk about a plan to go forward…Don't stop talking!  It will help you work through the stress and trauma you experienced.  Joining a therapy group with others who experienced the same traumatic event may give you a place to feel safe to open up if you are uncomfortable talking to your family and friends.
Rest, Exercise & Eat Healthy: This is difficult for people to do when they feel overwhelmed and devastated, but taking care of yourself physically is essential to the emotional and mental healing process after experiencing trauma and high levels of stress.
Allow Yourself to Grieve: Natural disasters are the cause of a vast amount of loss including death, possessions, homes, income, security, dreams, communities, and a sense of identity.  There are 5 common stages of grief a person usually experiences:  Denial, Anger, Bargaining, Depression and Acceptance. However, there is no one way to grieve or any specific order to experience these stages so allow yourself to work through whatever you are feeling in your own timing.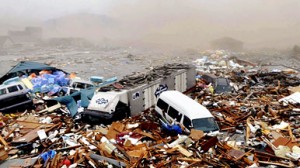 Use the Resources Available to You: Allow yourself to accept help as it is offered to you and don't be afraid to ask for help.  When people work together after a disaster, it builds a sense of confidence and hope for the future, and helps nurture the healing process.  Remember that you are not alone in your pain and suffering and you need the support and encouragement of other people.
Manage Internal Stress & Anxiety: Panic, worry, and fear may overwhelm you.  Use a deep breathing exercise to stay calm and manage your anxiety.  Try the 747: Slowly breathe in through your nose counting to 7 – hold your breath as you count to 4 – then breathe slowing out of your mouth counting to 7. This exercise will help you think clearly and immediately decrease your level of stress and anxiety.
Ask God "Why?": During and after a natural disaster, people will often question their faith in God and wonder how He could allow such a horrible event to happen.  It is okay to question your beliefs.  Spend some time talking with your spiritual leader or counselor about how you are feeling.
Article Written by Crystal Hollenbeck