Obese or Abuse? | Tips for Eating Healthy
Childhood obesity has become a national epidemic and approximately two million children are affected. Dr. David Ludwig, an obesity expert at Boston's Children's Hospital and associate professor at Harvard, believes that intervention at the state level will assist in preventing exaggerated health issues in obese children. According to Ludwig and co-author Lindsey Murtagh, only "in severe instances of childhood obesity, removal from the home may be justifiable, from a legal standpoint, because of imminent health risks and the parents' chronic failure to address medical problems." In response to this suggestion, Dr. David Katz, founder of the Yale Prevention Center countered with an interview with ABC News saying that there is lack of evidence that supports the states ability to care for the children more efficiently than their parents.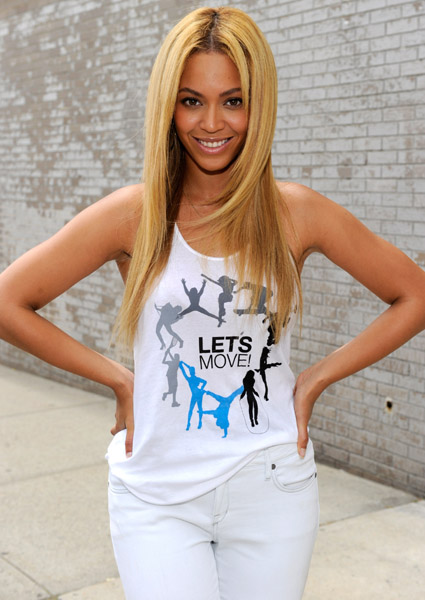 In addition to the state intervention controversy, First Lady Michelle Obama's concern for obese children has motivated her to rally a campaign called "Let's Move." The campaign is focused on offering a variety of nutritional lunches in schools and encouraging children to engage in exercising more. With the help of superstar entertainer, Beyonce, Obama hopes to motivate children to "move" to loose weight." With an extraordinary amount of attention directed toward obesity, many parents are wondering if there are signs to identify adolescent obesity and how to help their children maintain a healthy lifestyle?
Is my child overweight?
To assess whether your child is overweight, you may check his/her Body Mass Index. Body Mass Index is a result of dividing weight by height squared to determine a child's weight relative to height. To calculate your child's BMI, go to http://apps.nccd.cdc.gov/dnpabmi/ or click the Body Mass Index link above.
Obesity and Psychological Health: Signs of Emotional Distress
According to child and adolescent psychiatrist, Dr. David Fassler, parents should look for the following signs and symptoms that might indicate an overweight child or teen is experiencing emotional distress:
Your child seems to have reduced energy or interests and is reluctant to enter into social relationships or other activities;
Your child seems increasingly sad, lonely, angry or withdrawn;
Your child has few friends;
Your child has thoughts of hurting him/herself or others;
Your child is obsessed with eating and/or food;
Your child is sleeping too much or not enough; and
Your child is reluctant to go to school.
Nutritional Tips
The USDA Center for Nutrition Policy and Promotion suggests the following eating patterns:
1)   Limit calorie intake to the amount needed to attain or maintain a healthy weight for adults, and for appropriate weight gain in
children and adolescents.
2)   Consume foods from all food groups in nutrient-dense forms and in recommended amounts.
3)   Reduce intake of solid fats (major sources of saturated and trans fatty acids).
4)   Replace solid fats with oils (major sources of polyunsaturated and monounsaturated fatty acids) when possible.
5)   Reduce intake of added sugars.
6)   Reduce intake of refined grains and replace some refined grains with whole grains.
7)   Reduce intake of sodium (major component of salt).
8)   If consumed, limit alcohol intake to moderate levels.
9)   Increase intake of vegetables and fruits.
10)  Increase intake of whole grains.
11)   Increase intake of milk and milk products and replace whole milk and full-fat milk products with fat-free or low-fat choices
to reduce solid fat intake.
12) Increase seafood intake by replacing some meat or poultry with seafood.
According to Health.com, America's Healthiest Fast Food Restaurants are as follows:
1)   Panera Bread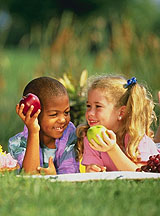 2)   Jason's Deli
3)   Au Bon Pain
4)   Noodles and Company
5)   Corner Bakery
6)   Chipotle
7)   Atlanta Bread
8)   McDonald's
9)   Einstein Bro's
10) Taco Del Mar
If your favorite fast food resturant is not on the list, take time to research the entrees with the least calories.
Remember, obesity can cause serious physical and mental illnesses if not treated properly. A pediatric physician, nutritionist or dietician is able to assist you with understanding your child's physiological needs; however, if you or your child are suffering from depression, anxiety, or poor self-concept due to obesity, contact a counselor or therapist to help.
NOTE: Freely redistribute this resource, electronically or in print, provided you leave the authors, name, credentials, and contact information below intact and include a link to this article.