5 Tips for Balancing Work and Family
Gwen Stafani, Denise Richards, Katherine Heigl, Angelina Jolie, and Madonna are all mothers who are working to create balance between their careers and their children.  While parenthood is not always so glamourous, here are some tips that will have you feeling like a star:
1. Let go of the being Perfect. I think the greatest challenges to successfully navigating the planes of parenthood and career are our own irrational expectations. Often times, we remain unaware of the rigid, dictator-like voice in our head that tells us that we "MUST" be impeccably patient, punctual, metiulously prepared, cheerful, and available to those we serve. Who says??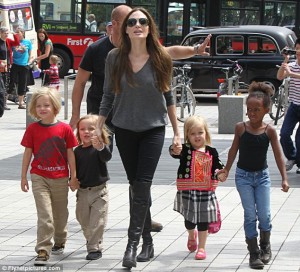 Expecting perfection sets us up for disappointment, feelings of inadequacy, failure, anxiety, and depression. The truth is that we do not have control over everything. Sometimes our children will get sick, and we may have to reschedule an important meeting, or we will be cranky and forgetful because we had only two hours of uninterrupted sleep the night before. Expecting, and accepting, that sometimes things don't go the way we had planned, and that we don't have to be perfect, is an important step towards finding balance.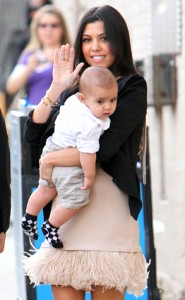 2. Ask for help. Another thing the dictator-voice says to us, is "You should be able to do it all on your own!" or "If you ask for help that means you're weak and inadequate." This is absolutely NOT TRUE! Great leaders are great delegators! Great leaders surround themselves with competent people they can trust and count on to help them with their responsibilities. As humans, we are naturally social creatures, who form and are sustained by communities. Whether its asking your mother-in-law to help you pick up the kids from school, or asking your son to help you peel potatoes, or your employer for a more flexible schedule, learning to ask for help is another important step towards finding balance.
3. Be creative. Problem solvers shall inherit the earth! Balancing work and family responsibilities requires adaptability and creativity, some out-of-the-box thinking. I know some parents who put their little ones to sleep in the clothes they will wear to school the next day, the night before an early meeting. Or parents who rotate their children as sous chefs, enabling them to have one one one time with their children, while preparing dinner (and teaching valuable cooking skills)! So put on your thinking caps and try something different!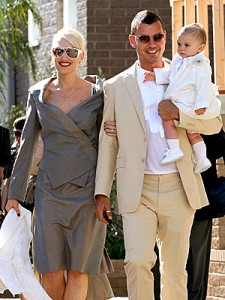 4. Do less and have more. I love this one. As a society, we are generally over-scheduled. We take on too much. Our kids are in 10 different sports or activities and our homes resemble Grand Central Station during the morning or evening commute. The lack of free, unscheduled, unstructured, time in our homes translates into chronic stress, and little to no margin for accomodating to the unexpected broken down car, feverish child, or over-worked, exhausted parent.  Having more free time to play an impromptu game of Chutes and Ladders, or to read a book in the abandoned hammock, is an essential step towards finding balance.
5. Have fun. And last but not least, "All work and no play drives our sanity away." I said that. When we look back over our life, it is the moments we spent in belly-aching laughter with friends or family that we will remember most. Having fun together does more for building connections with our partners and children than any other activity. It balances out the sting of the frazzled or  disciplinarian tone, of the short, rushed response. Having fun together restores balance and reminds us that enjoying one another (or our time alone) is what it's all about. Its about being present. And it starts with balance.
More Videos on This Topic 
Note: You can freely redistribute this resource, electronically or in print, as long as you leave the author's contact information intact.
Author & Edited by theapist, counselor Dr. Leslie Hamilton, Ph.D., LMFT