Family Mediation Counseling & Therapy Services in Orlando, East Orlando, Winter Park, Clermont & Lake Mary Florida FL.
Do you find yourself struggling in a divorce? Are you and your child always at odds? Does it seem like your extended family is criticizing your parenting or crossing boundaries?  Are you on and your spouse on different pages?  Is there a storm between you and your spouse and the kids are in the middle?  Need help figuring out what is the best plan for your kids?  Well we can help at Total Life Counseling Center!
Media interviews our Family Experts
Why Family Mediation
Sometimes life can seem out of hand, especial when your family relationships are suffering. Family mediation may be the answer to relieving your stress. This approach to resolving conflicts between families is overseen by a trained mediator who acts as a neutral participant in sessions. A mediator is able to facilitate discussion in an unbiased manner, allowing each participant to voice their side of the disagreement and come to a mutual agreement. Family mediation leads to verbal and written agreements, which can also be legally binding if desired.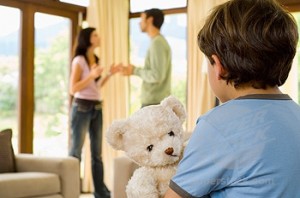 Stuck in the Middle
While there are many reasons to seek family mediation, among the most common are divorced parents looking to coexist and make the transition on their children easier. Children can become caught in the middle of their parents' battles, adding to their stress and confusion. Through family mediation, parents can address key issues and concerns between one another and their children while in session.
Benefits of a Mental Health Counselor Mediator versus an Attorney Mediator – Counselors assess the needs of the family when it comes to developing a Shared Parenting Plan and when the kids stay with each parent.  Sometimes when there are kids with special needs like ADHD, Aspergers, Autistic Spectrum Disorder, or other needs they do not transition well with the back and forth of some parenting plans.  So a mental health counselor and mediator can help sort through these issues.
To see if family mediation is the answer to resolving your family's conflicts, call 407-248-0030 today!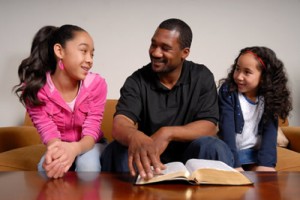 Benefits Of Family Mediation:
1. Serves as a way to resolve disputes voluntarily.
2. Alleviates stress and minimizes further conflict by targeting underlying problems in the relationship.
3. Develops an agreement that each family member believes to be fair and attainable.
4. Helps facilitate communication skills and cooperation, making it easier to resolve future conflicts.
5. Promotes a peaceful environment where each family member is given a chance to be heard and the respect they deserve.
6. Gives more control to each family member since they are the ones who determine the outcome.
7. Takes less time and costs less than litigation, while still creating a legally binding agreement if desired.
8. Builds trust and respect, promotes understanding and strengthens relationships.
Call 407-248-0030 to set up a time today!
Who Should Consider Family Mediation:
1. Married spouses
2. Cohabiting couples
3. Divorced parents
4. Parents and their children, especially teenagers
5. Couples wishing to strengthen their relationship
6. Extended family members
While this list provides some of the more common participants in family mediation, it is not exhaustive. If you or someone you know is suffering from strained relationships, consider setting up an appointment with a family mediator.
Call 407-248-0030 to set up a time today!