Lake Mary Child Counseling | Teen Therapy Lake Mary Florida
Total Life Counseling Center in Lake Mary Florida provides different child counseling services to help your child or teen cope with ADHD, Anxiety, Depression, Defiance and more. Our Lake Mary office also offers teen or children's counseling for anger, bullying, trauma, child or teen abuse counseling and child or teen counseling for divorce recovery.   We also provide teen counseling services to help teen cope with depression, social isolations, and self-injury behavior.  Our expert Lake Mary counselors and therapists are specialized in many mental health issues using different strategies  including play therapy, video games, recreation, day camps, summer camps and traditional therapies.
Local and National Interviews of our Counselors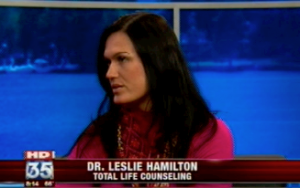 Picking the Right Counselor Our Lake Mary children and teen counselors at Total Life Counseling will give your child the highest care possible. We take the guesswork out of finding the right counselor by hiring accomplished, capable, talented staff that is full of compassion. Our counselors are experts in their field and are asked to appear on TV (NBC, Fox35, ABC, CBS, CFN) and radio. Children and teens find it easy to relate to our Lake Mary counselors.
The TLC difference! Our counselors not only meet with your teen or child, they get to know them in a much more exciting way then just talking.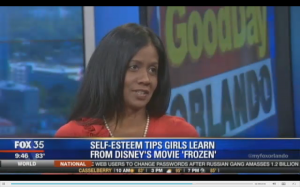 Interactive Technique: They use special "techniques" like play therapy, recreation therapy, interactive games, and more! They interact with the children and make a connection while also making counseling comfortable and fun. Our Lake Mary counselors often use groups, retreats, and camps to help the children while in a more social environment, not just within the walls of the counseling center. Popcorn, Xbox, and humor are a usual experience in a counseling session at our center. Your children will learn, connect, and have fun all while getting the benefits of counseling.
Holistic Approach Available: Another thing that TLC does differently is we use a more holistic approach when it comes to medication. Our counselors like dietary changes, vitamins, supplements, and behavior modification before turning to any type of medical referrals. Due to this, 85% of our ADHD clients have been able to get off of or reduce their medications! At Total Life Counseling, you can trust that your child will be in good hands. We have many different services that are offered by our trustworthy counselors. We use different techniques that we are sure of and proud of, and we would love to help you and your family!
Call us today for a FREE 15 minute consultation. We'd love to hear from you!Teen & Children's Services: