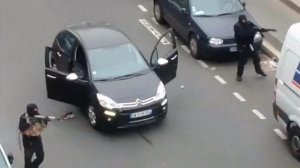 Orlando Trauma Counselor gives tips on how to face our fears in the midst of instability. The recent Paris-Attack is claimed to be the deadliest terrorist attack in over 50 years.
According to abcnews.com: The attack at the Satirical French Newspaper Charlie Hebdo, began minutes after the tweet from the newspaper's official account mocking the ISIS leaders New Year's Message, when a car pulled up to the building that housed its office, French authorities said. "The car, which Paris Prosecutor Francois Molins identified as a Citroen C3, contained at least two assailants who went on to kill 12 people and injure 11 others."
So what do we do now? Are we safe? Do we need to take action? What does this mean?
When I heard about the Paris attack it sent me right back to the horrific tragedies at the Boston Marathon, the attack at 9/11, the Virginia Tech shooting, etc. These traumatic events came back because regardless of the scale of the tragedy, they all evoke the same uncertainty and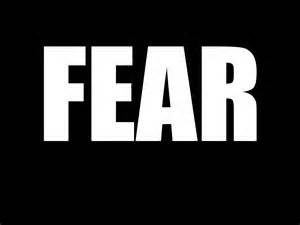 unpredictability.
Even though this attack is isolated in Paris, the emotional impact made it worldwide. Feelings of fear, helplessness, vulnerability, and loss of control are common. But then I remembered something. I remembered that no person, tragedy, or event can take away the control I have over my life and myself. I remembered that regardless of the tragedies, life is never predictable or certain. The tragedies signal a reminder that life is precious, you're still here and there's a reason for it.
These tips help you stay in control and calm when facing uncertainties.
Trust yourself. Trust your instincts and trust yourself enough to believe that you can handle what life brings and worrying will only weaken that strength.
Get Support. If you're feeling overwhelmed or helpless, discuss how you're feeling with a loved one or counselor. Intense feelings after these tragedies are normal but not confronting them can drag it out and affect your happiness.
Focus on the good. The horrific tragedies sometimes cloud over the miracles and blessings that happen. Be aware of the bad but focus on the good to keep a happy, balanced, and optimistic view of your life and the way you live it.
It's important to be aware of the potential dangers but don't let the tragedies evoke a fear based lifestyle for you. Stay calm and you'll be strong.
If you or someone you know are living in fear, please contact a therapist that may assist you with your fear.
NOTE: Freely redistribute this resource, electronically or in print, provided you leave the authors, name, credentials, and contact information below intact and include a link to this article.
AUTHOR: Jada Jackson, MS, LMHC – Communicator, Coach & Licensed Mental Health Counselor working with couples, teens, young adults and women empowerment issues in Orlando and East Orlando Florida!  Jada Jackson can be reached at (407) 248-0030
AUTHOR: Dani James (Intern)