Orlando Marriage & Family Counselor, Oppositional Defiance & ADHD Therapist, Bilingual, Child, Adolescent and Relationship, Licensed Mental Health Counselor
Experience:
Anthony's sincere love for students and families comes out in his amazing ability to connect almost immediately. Parents faces light up as they see him connect with their students. This connection is so important for counselors to earn influence with students and bring about healing. He greets everyone with a great smile and clients find him so approachable and real. Anthony enjoys working with individuals and couples to help them attain their goals. He is motivated to work with struggling couples in order to enhance communication and ultimately satisfaction in the relationship. He also works with those who may be struggling with or who have gone through divorce. He assists those individuals that have gone through divorce to stabilize their lives socially and professionally.
Media Interviews our TLC experts on Marriage, Abuse and Addictions Issues 
Community Involvement: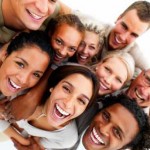 Anthony has been a volunteer counselor in his church assisting with relationship problems, addictive behaviors, depression, and anxiety. He has a heart for working with young children and adolescents. Anthony enjoys the enthusiasm that they bring into the therapeutic arena and helping them with life's everyday struggles. He has focused on the development of children and adolescents through various volunteer opportunities at day and weeklong adventure based leadership camps with Total Life Counseling Center.

XBOX Video Games & Popcorn
He's an Amateur Golfer and coaches sports for his kids
Anthony uses Humor at our Day and Summer Camps as well as individual and family sessions to put students at ease.
He can meet students for lunch or dinner, go to Starbucks, Planet Smoothie, a driving range, play basketball, throw a football or baseball or most anything to connect with students.
Ropes Course, climbing wall and team building games for Day Camps, and Summer Camps
Testimonials:
"Extremely wonderful to work with.  Treated me very well" – Client
"I have been to 20 sports psychology experts in the area and this was the most meaningful session by far." — Pro Golfer
Personal
Anthony enjoys playing with his kids, coaching their games, playing the drums, basketball, and golfing in amateur tournaments in the Central Florida area.
Specialized Relationship Counseling in Orlando, Metro West and Winter Park Florida: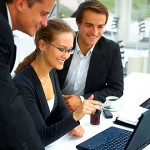 Education: Anthony received his Masters in Counseling Psychology through Palm Beach Atlantic University. Anthony also has his Bachelors of Arts degree in Psychology from Lee University in Cleveland, Tennessee.
Additional Experience: Anthony has worked in business, operations, customer service, sales marketing, and market strategy implementations for 13 years. Anthony has worked within his field of expertise in various business management roles including training, staffing, systems implementation, and strategic execution. These efforts and skills have aided his ability to be sensitive to the needs of families and students in providing excellent service and customer satisfaction.

Professional Memberships:
CAPS-Christian Association of Psychological Studies

AMHCA-American Mental Health Counselors Association

CFCCC-Central Florida Christian Chamber of Commerce