Jada Jackson, MA, LMHC, NCC is a Licensed Mental Health Counselor and providing Counseling in Orlando for Marriage, Eating Disorders, Domestic Violence, Interracial, Sexual Abuse & Self Esteem. Jada is also Psychology Today Verified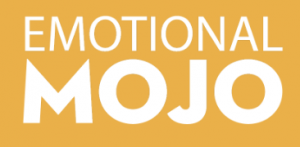 National Talk Show co-host of the Emotional Mojo on We tv 6AM weekdays!
"Jada has a creative way of connecting with young women. She is easy to talk to, personable and "down to earth." – Testimonial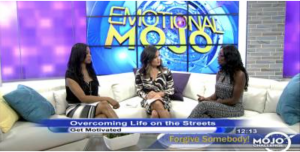 Nationally Certified Counselor and Licensed Mental Health Counselor, Orlando and Winter Park Counseling & Coaching for Children, Teens, and Adults
Jada Jackson, MA, LMHC, NCC is a Nationally Certified Counselor, Licensed Mental Health Counselor and currently pursuing her Doctorate at Argosy University.  Jada received a Master's of Science degree from Palm Beach Atlantic University in Mental Health Counseling, Master's of Arts degree in Human Services Counseling from Regent University and a Bachelor's of Arts degree in Professional Communication from Regent University in Virginia Beach, Virginia.  Jada is an author, counselor, coach & motivational speaker. Jada is known for her transparent, practical style of counseling, speaking, teaching and coaching. Her passion is to guide others into meaningful and purposeful living, particularly in the areas of personal enrichment, emotion management, and image enhancement.
"You captured all the pain and emotion of an abusive life perfectly, and your 'recipes' for healing and moving on are invaluable. I have many of the passages of your book highlighted and the pages marked so I can refer to them on a daily basis. Thank you so much for your help"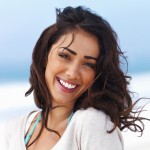 Poor Self-Concept:
As Jada traveled throughout the world, she met thousands of young women like herself. They longed for success, acceptance and validation. No matter what city, state or continent, the common thread was the same: poor self-concept. Through this evaluation, Jada began to address this issue in her life.
Special Interests:
Marriage Counseling and Interracial Marriage Counseling in Central Florida
Substance Abuse & Addictions Counseling in Orlando and Winter Park
Leadership Training
Domestic Violence
Stress Management
Personal Growth
Spiritual Counseling in Orlando area
Multicultural Counseling – Latino, African-American
Pre-Marital Counseling: Prepare and Enrich Certified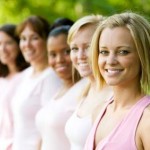 Learn to be Happy with Who You Are: Today, after ten years of self-evaluation Jada began a "Be-You" campaign to empower girls and young women to embrace the freedom of just being themselves!
The fashion industry provided a platform for Jada to speak, coach and encourage thousands of hurting women worldwide through her Modeling Institute, Coaching and her Book.
How to Be-You-Tiful: Jada is the author of "Be-You-Tiful", a power-packed, practical application guide to becoming a better you. Readers learn life strategies designed to addresssocial, economical, and emotional challenges in today's pop culture.
Three Key Areas – Jada encourages her readers to face fear by addressing three major areas of life:
Physically
Morally
Mentally.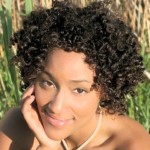 3 Step to Reclaim Your Purpose: In her book, Jada implements solid life strategies purposed to guide her readers through the three-step process of overcoming fears, failures, anxieties, depression, distractions, and anything that restricts them from achieving success. Jada shares her personal testimony of how she employed this three-step process to reclaim her purpose, confidence and power to be: Be-You-Tiful!
Professional Communicator: Jada enjoys speaking to young people and adults across the country, encouraging them to do their best, love themselves, and to reach for higher heights. Jada is laying the foundation for a talk show that will encourage others to attain their dreams and goals.
What is a Success Coach? The Key to your Success is "What You Know and Who You Know!" It is important to work with someone who's already achieved the results you are working towards. Being mentored or coached by someone who has been successful increases your chances toward success as they have a huge network of resources, and can reduce years off your timeline of success.

Who Should Call Jada Jackson? Jada will impact the lives of many that face struggles of physical and sexual abuse, poor self-concept and abandonment. Jada's passion is to ensure that every life she touches will become more meaningful.
"I thank you for sharing your life struggles and experiences. Because of your creative coaching, I've found healing and will continue to turn my life around and not blame my ex-husband for the abuse nor my parents for their lack of knowledge in my up bringing."
Call Jada Jackson Now for a Free 15 Minute Complimentary Call at (407) 248-0030