Orlando Social skills training in Orlando, East Orlando, Lake Mary, Winter Park & Clermont Florida FL  Social skills training in the Orlando area include teaching social skills to youth, social skills activities for children, social skills workshop, social skills books and consulting and social skills games. TLC provide Orlando social skills and competences through horse camps, ropes course camps, dance camp, ADHD Social Skills Summer Camp in the Orlando area.
Teaching Leadership to learn Social Skills for Students, Adolescents, Teens, College Students and Young Adults who may have ADHD, ADD, PDD, ASD, Aspergers.
Testimonial: "I just wanted to shoot you an email to thank you for your help with our daughter.  I can't tell you how perfect these Monday evening sessions are.  They address the EXACT problems she is currently having at school.  She loves coming to see you and the boys in her group.  I am sorry for all the interrupting she does.  I am grateful for how kindly and respectfully you handle it–it teaches me how to do the same.  I have been spreading the word about the TLC center.  Her psychiatrist, Dr. Susanna Chyu was very intrigued." – Parent
Do you feel that your child has trouble connecting with other kids their age? Do you worry that they are going to have trouble in the "real world" due to their social inhibitions? Would you like your child to get calls for play dates or to hang out?
There are many things that you might notice about your student that make you wonder what you can do to help them. Maybe they often get in other student's personal space, or maybe they lack assertion. Perhaps you have noticed them blurting things out or even getting teased by the same peers they would like to hang out with. Whatever the reason, our counselors can work with the student to help them get along better with their peers and even make close friendships.
More Testimonials:  We were so thankful to Total Life Counseling. Over the past five years, we had seen five other counselors/psychologists with our son, but in the last 1 1/2 years our son gained skills to cope. The ADHD/Social Skills group helped our son realize that he was not alone. The parenting skills group helped us know how to anticipate problems and equipped us to handle them. Thank you Jim and Total Life Counseling – you are an answer to prayer.  Tim & Janet-Parents
Jim really speaks to the children where they are. You might expect a child to feel negatively singled out when they attend special group sessions. However, in this case, the singling out is positive. My child looks forward to attending the group and is seriously disappointed when a session has to be missed.  Barbara-Parent
Finding the Best Counselor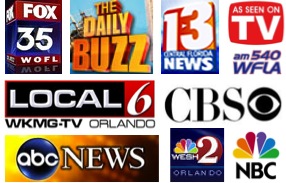 It can be difficult to find the perfect counselor, especially when it is your child who needs the help. You might be worried about who they will be seeing, how they will be treated, or if they will get the help they need. Here at Total Life, our counselors have quite a bit of experience and expertise, and are often interviewed by television, radio, and print media. We have often been told that our counselors are easy to approach and speak with, which is something that we take a great amount of pride in. On top of that, many of our counselors are trained in specialized therapy techniques and tend to take a more interactive approach with students and young adults, especially in group settings.  You can count on Total Life Counseling to bring your child the best treatment available and to make you feel safe in bringing them to counseling.
Our TLC Social Skills Experts in the NewsNo matching videos

Social Skills Services Offered: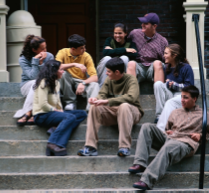 Social Skills Groups
Total Life Counseling offers several groups for individuals with problems interacting and identifying with their peers. These groups are wonderful for both students and young adults who have social delays, personal fears, and/or developmental disorders. Whatever the reason, our groups offer many benefits and will help you or your student develop the skills necessary for social development. Being around others with the same concerns helps to build friendships, support systems, and reassurances to help you overcome whatever it is you are dealing with. Read More
___________________________________________________________________________________________________
Ropes Course Camp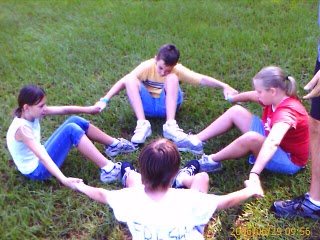 Would you like for your child to learn social skills and leadership by being included in a group of their peers? That is the basic idea of our Ropes Course Day Camp – building the social skills they want and need in a new, already social environment. This camp divides students up by their ages and puts them on a Low or High elements ropes course where they will be encouraged and cheered on by the other students in the group. They will not be forced to do these ropes courses if they do not want to, but we have found that students tend to come out of their shell when kids their own age encourage them. This course can help students with leadership, character building, responding to bullying, and many other types of necessary social skills. Read More
___________________________________________________________________________________________________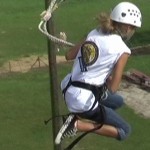 Social Skills Summer Camp
This is a great Summer Camp for ADHD, ADD, Aspergers, High Functioning Autism, Pervasive Developmental Disorder and other kids that need help catching up socially.  Here at Total Life Counseling we offer a one-week, overnight camp experience where your child will blend in with other students at a YMCA summer camp. This process is a wonderful way for our counselors to see how your child reacts to a "normal" camp experience where they are surrounded by kids their own age.  Our counselors will blend in as well, wearing camp counselor t-shirts and explaining that they are from "Total Leadership Camp" to keep your child from feeling singled out. However, your child and the rest of the group will get more time on the ropes course every day and during this time our counselors will meet with them to discuss how the day is going. This is a wonderful learning experience for all involved, as it teaches character building, communication skills, responses to bullying and many more skills. Read More

Total Life Counseling Center provides counseling, therapy, coaching, camps and career services for all of central Florida, including: Orlando, Winter Park, Maitland, College Park, Dr. Phillips, Pine Castle, Conway, Windermere, Winter Garden, Ocoee, Oviedo, Longwood, Altamonte Springs, Casselberry, Lake Mary, Sanford, Deland, De Bary, Deltona, Daytona, New Smyrna, Cocoa, Titusville, Merritt Island, Kissimmee, St. Cloud, Celebration, Mt. Dora, the Villages and the tri-cities of Tavares, Eustis and Leesburg.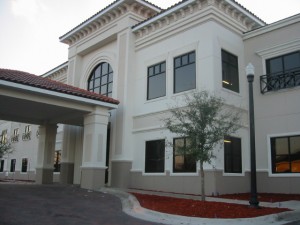 Our counseling, therapy, camps, group, coaching and career services are conveniently located in:
Main Office:
Southwest Orlando FL | Metrowest, Windermere, Winter Garden, FL | 1507 S. Hiawassee Road #101, Orlando, FL 32835
Satellite Offices:
1. Winter Park, FL | Downtown Orlando, Maitland, Altamonte Springs, FL | 1850 Lee Road #215, Winter Park, FL 32789
2. East Orlando, FL | Waterford Lakes UCF | 1850 Alafaya Trail, Orlando, FL 32826
3. Clermont, FL | Minneola Groveland, FL | 100 N. Hwy 27, Clermont, FL 34711 
4. Lake Mary, FL | Longwoord, Sanford, Oviedo, Winter Springs, FL | 1325 S International Pkwy #2221, Lake Mary, FL 32746
Referral Resources: Caring professionals who can help you and your family with your needs.
 Orlando
 Clermont
Holistic Doctors
Dr. Donna Johnston
Healing Alternatives
(407) 682-7111
Dr. Kirt Kalidas, MD – Holistic
The Center for Natural & Integrative Medicine
(407) 355-9246
Dr. Scott Vanlue, MD – Holistic
Everything Well
(407) 862-5637
Pediatricians
Pediatricians
Dr. Barry Yarckin
West Orange Pediatrics
(407) 290-9355
Dr. Usmani, Dr. Patel
Clermont Pediatrics
(352) 394-7125
Dr. Cardona
(407) 297-0080
Dr. Jill Watson
(352) 536-9336‎
Timbercreek Pediatrics
(407) 380-1777
Dr. Janette Rivera
(352) 536-9336
Windermere Pediatrics
(407) 297-0080
windermerepediatrics.org
Vitamin Store


Vitamin Corner
(407) 656-1206
Resources for Special Needs Children
Aliccia Braccia School Psychologist
Center for Health, Learning and Achievement:
(407) 298-8995
Bright Feats
(407) 461-4847
Nathaniel's Hope
407-857-8224

Occupational Therapist

Learn to Learn
407-275-5550
Achieve Pediatric Therapy
(407) 277-5400
Psychiatrist
Dr. Heidi Napolitano, MD
The Happy Mind Company
(407) 704-1461
Dr. Jose Quinones, MD
(407) 681-6003
Dr. Morales
Child Psychiatrist, Oviedo
(407) 365-0440
Dr. Stella Montes, MD
Glory Psychiatric
(407) 894-6980
Dr. Rex Birkmire, MD
Birkmire Behavioral Health
(407) 332-6506
Dr. Herndon Harding
(407) 671-0057
Dr. Morales
Child Psychiatrist, Oviedo
(407) 365-0440
Psychologist
Dr. Charlene Messenger  – Educational Psychologist
(407) 895-0540
Alicia Braccia, MA, CAS, ABSNPFl – School & Educational
Center for Health Learning & Achievement
(407) 298-8995
Clarice L. Honeywell, M.S., NCSP –  School/Educational
The Psychology & Counseling Group
(407) 523-1213
Dr. Patrick Gorman, DPSY, PSYD – Neuro-Developmental
(407) 644-7792
Denton Kurtz, School Psychologist
(407) 629-9003
Wanda Eppes 
Dr. Wanda Eppes & Associates
(407) 677-4001

Orlando ADHD Counseling Expert Jim West answers 5 Questions about ADHD Symptoms and Alternative Treatments to Medication
"You need to put your kids on Ritalin!" "You do not discipline your kids enough!" "He never comes to class prepared!" "Why don't you make her do her homework!" "He's all over the classroom!" "She's is a daze and