Dr. Jada Jackson

Ed.D, LMHC, NCC
Licensed Mental Health Counselor of Total Life Counseling Center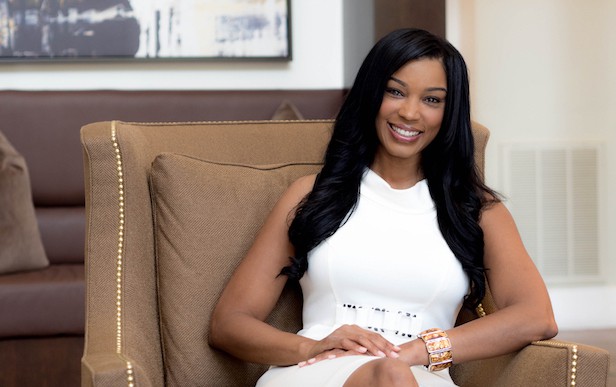 Licensed Mental Health Counselor, National Certified Counselor – Teen Girls, Marriage, Sexual Abuse Expert
Interviews & Seminars
Jada has Been Featured On Multiple TV Networks and News Stations:

Dallas Child Teen Counselor on To Spank or Not | Therapist Jada Jackson Fox 35
Orlando Women or Teen Counselor on Finding Meaning in Life – Therapist Jada Jackson Collins
Orlando Marriage Counselor Jada Jackson | To Divorce or Not | Fox 35 Video Clermont Therapist
Orlando Marriage Counseling | What Women Want | The Perfect Man List | Video
Dallas Marriage Counselor Tips on Baby Boomer Depression Jada Jackson Fox 35
Dallas Womens Teen Counselor Body Image Teen Self Esteem Video Tips – Therapist Jada Jackson
Sayreville War Memorial High School Hazing Cancels Football Season | Dallas Counselor Jada Fox 35
Orlando Counselor on Teen Cheating with Scrabble | Jada Jackson Video
Jada's Bio
As Jada traveled throughout the world, she met thousands of young women like herself. They longed for success, acceptance and validation. No matter what city, state or continent, the common thread was the same: poor self-concept. Through this evaluation, Jada began to address this issue in her life.
Educational and Experience
Dr. Jada Jackson, Ed.D, LMHC, NCC is a Nationally Certified Counselor, Licensed Mental Health Counselor and received her Doctorate at Argosy University. Jada received a Master's of Science degree from Palm Beach Atlantic University in Mental Health Counseling, Master's of Arts degree in Human Services Counseling from Regent University and a Bachelor's of Arts degree in Professional Communication from Regent University in Virginia Beach, Virginia. Jada is an author, counselor, coach & motivational speaker. Jada is known for her transparent, practical style of counseling, speaking, teaching and coaching. Her passion is to guide others into meaningful and purposeful living, particularly in the areas of personal enrichment, emotion management, and image enhancement.
National Talk Show co-host of the Emotional Mojo!
Jada Jackson provides expert advise on Beauty, Business and Balance as well as Self Esteem, Body Image, Depression, Relationships and more on the news as well as Emotional Mojo which airs on WEtv and Oxygen!
Local and National TV & Radio
Jada is called on by the media for her expertise with teen girls, young adult women, marriage, relationships, sexual abuse, eating disorders, self esteem and body image issues on local & national TV & Radio including the Daily Buzz, Fox News, Channel 13, NBC, WEtv, OWN, Oxygen & more!
Professional Communicator
Jada enjoys speaking to young people and adults across the country, encouraging them to do their best, love themselves, and to reach for higher heights. Jada is laying the foundation for a talk show that will encourage others to attain their dreams and goals.
What is a Success Coach?
The Key to your Success is "What You Know and Who You Know!" It is important to work with someone who's already achieved the results you are working towards. Being mentored or coached by someone who has been successful increases your chances toward success as they have a huge network of resources, and can reduce years off your timeline of success.
Who Should Call Jada Jackson? Jada will impact the lives of many that face struggles of physical and sexual abuse, poor self-concept and abandonment. Jada's passion is to ensure that every life she touches will become more meaningful.
Author
Learn to be Happy with Who You Are:
Today, after ten years of self-evaluation Jada began a "Be-You" campaign to empower girls and young women to embrace the freedom of just being themselves!
The fashion industry provided a platform for Jada to speak, coach and encourage thousands of hurting women worldwide through her Modeling Institute, Coaching and her Book.
How to Be-You-Tiful:
Jada is the author of "Be-You-Tiful", a power-packed, practical application guide to becoming a better you. Readers learn life strategies designed to addresssocial, economical, and emotional challenges in today's pop culture.
Three Key Areas:
Jada encourages her readers to face fear by addressing three major areas of life:
Physically
Morally
Mentally
3 Step to Reclaim Your Purpose:
In her book, Jada implements solid life strategies purposed to guide her readers through the three-step process of overcoming fears, failures, anxieties, depression, distractions, and anything that restricts them from achieving success. Jada shares her personal testimony of how she employed this three-step process to reclaim her purpose, confidence and power to be: Be-You-Tiful!
Guest Speaker
Jada is asked to speak across the country to the following organizations to list a few:
NBC Universal – Managing Stress Toolbox
Managing Change for Managers Hewlett Packard Enterprises
Mercedes Benz Financial – Dealing with the elephant in the room
Respect and positive interaction in the workplace – Optum
Improving communication skills for employees L Oreal USA
Building Resiliency L Oreal USA
Substance abuse in the workplace for managers L Oreal USA
Avoiding Burnout City of Dallas
Healthy Relationships L Oreal USA
Professional writing and email etiquette, City of Dallas
Health and wellbeing in the workplace, City of Dallas
Managing Stress for Success L Oreal USA
Stress and Life Balance Optum
Professional Writing and Email Etiquette L Oreal USA
Substance Abuse in the Workplace for employees, City of Dallas
Managing Strong Emotions, City of Dallas
Handling a Family Crisis L Oreal USA
Critical Thinking City of Dallas
The Art of Negotiation, City of Dallas
Anti Harassment in the Workplace L Oreal USA
Managing change for employees, City of Dallas
Survival Strategies for New Parents L Oreal USA
Depression in the workplace L Oreal USA
Building Resiliency City of Dallas
Career Transitions Optum
Children & Stress L Oreal USA
Health and Well-being in the Workplace City of Dallas
Stress & Life Balance United PanAm Financial
Dealing with Negativity in the Workplace Optum
Domestic Abuse Visits the Workplace Optum
Be-You! Foundation Mentorship Program. Orlando, Florida.
Understand Self-Esteem, A Teen Girl's Interpersonal Art Therapy Group. Orlando, Florida
Sex and Communication, Couple's Conference and Retreat.
Understanding Sex and Relationships.
Health and Hope, A Women's Interpersonal Group.
Educator: Human Sexuality- Understanding Your Body
University of Central Florida (UCF) Multicultural Psychological Student Association's Annual Conference. Relational Aggression/Bullying & Adolescent Girls.
First Baptist of Orlando. Domestic Violence Awareness Speech.
Palm Beach Atlantic University, Alumni Speech for Graduate Class
Association of Christian Schools International (ACSI), Orlando, FL. Bullying: Flying Under the Radar
Florida Association of Christian Colleges & Schools, Orlando, FL. Transitioning From High School to College
University Behavioral Center, Orlando, FL. Bullying: Flying Under the Radar
Total Life Counseling Center, Orlando, FL. Mom and Me: A Mother/Daughter Healing Experience
Wal-Mart of Illinois. Multi-Cultural Awareness Seminar
North Carolina State University, Fayetteville, NC
Southern University and A&M College, Baton Rouge, LA
Orange County Regional Juvenile Detention Center, FLORIDA
Retreats
Jada provides retreats for teen girls for self esteem, body image, image enhancement.
Business, Beauty and Balance
Jada leads seminars and workshop talking about business, beauty and balance! She gives tips on corporate image as well as balancing personal life and career goals!
Community Involvement
The mission of Be-You! Foundation is to encourage positive change in the lives of young women so they will achieve their highest potential in life. By providing creative program services, we will re-establish, restore, and redefine positive self-esteem and provide a safe environment for healthy life development. Through committed employees and volunteers, our programs will foster positive relationships with young women so they may become more compassionate, confident, competent, and caring. We are committed to building positive self-concept through effective leadership and standards of excellence.
Be-You! Foundation is committed to providing healing, restoration, and hope to a generation of young women searching for independence, love, and freedom from destructive, life altering setbacks that may include: Drug & Alcohol Addictions, Physical & Sexual Abuse, Sex Trafficking, Sexual Health, Depression, Gender Identity Issues, Unplanned Pregnancy, and Eating Disorders.
Our primary goal is to restore health and wellness by repairing our client's hearts, souls, minds, and bodies. All of these objectives can only be attained, by providing our participants with the very best of healthcare professionals, who exhibit unprecedented quality, care, and service.
Professional Memberships
LMHC – State of Florida's Department of Health
NBCC – National Board of Certified Counselors (NBCC)
AACC
Psychology Today Verified
GoodTherapy.org Credentials Verified

Services
Explore Expert Counseling Services Offered by Jada Jackson
Testimonials
A Few Kind Words From Satisfied Clients
"Jada has a creative way of connecting with young women. She is easy to talk to, personable and "down to earth."
Anonymous
Female Client
"You captured all the pain and emotion of an abusive life perfectly, and your 'recipes' for healing and moving on are invaluable. I have many of the passages of your book highlighted and the pages marked so I can refer to them on a daily basis. Thank you so much for your help"
Anonymous
Abuse Survivor
"I thank you for sharing your life struggles and experiences. Because of your creative coaching, I've found healing and will continue to turn my life around and not blame my ex-husband for the abuse nor my parents for their lack of knowledge in my up bringing."
Anonymous
Divorced Client
Call For a Complimentary 15 Minute Phone Consultation
We take the guesswork out of finding the right counselor. Our counselors are subject matter specialists and we link you to the therapist that best fits your concerns. Get started today with a complimentary 15 minute consult: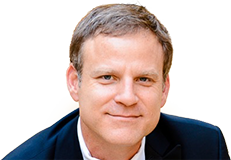 Total Life Blog
Articles & Tips by Jada Jackson