Orlando Addiction Counseling & Substance Abuse Therapy Services | Addictions Therapists and Substance Abuse Counselors Offices in our offices located in Southwest Orlando, Winter Park, East Orlando, Lake Mary, &  Clermont Florida.
Do you or your teen suffer from some type of addiction? Have you noticed that your addiction has interfered with your life? Do you feel that there is an underlying reason for this addiction?
Addictions can be many different things. There are sexual addictions, gambling addictions, alcohol addictions, drug addictions, and many more. These addictions are symptoms of an underlying pain, whether it is physical or mental. No matter what kind of addiction it is, the fact that it is there shows that a person is trying to cope with their pain. Therefore, in order to treat the addiction, the source of the emotional hurt or trauma needs to be treated. Whether you have some idea of what that pain might be, or aren't sure about what it could be, addictions counseling with trauma therapies can get to the root of the hurt and free you from your addiction.
Media Interviews our TLC experts on Marriage, Abuse, Family, Children, Addictions Issues and More 
Finding the Right Counselor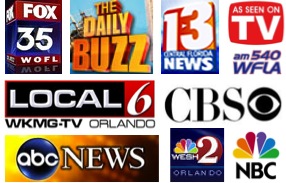 Denial:  It can be difficult to admit that you or someone you love has an addiction. It can also be difficult to find someone you trust to help you on the path to recovery. Maybe you've taken that brave first step and admitted that there is a problem. Perhaps you've decided that counseling is what you need to help you overcome your addiction. But how can you know which counselor to turn to? At Total Life Counseling, we go to great lengths to find the right counselor and the most effective therapeutic approaches to make sure that you are receiving the best care possible. Our counselors are well trained, highly experienced, and constantly being interviewed by print,radio, and television media. Not only are they professionals, they are friendly, welcoming, and will work with you to come up with a plan. When you come in to start your road to recovery, you can be sure that you will be in a safe, non-judgmental environment full of caring individuals who are ready to start wherever you are.
Addictions Services: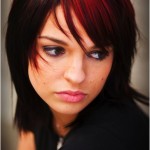 Adolescent Addictions – Orlando, Winter Park, Lake Mary, Clermont Addiction Counseling and Therapy
Have you decided that your teen needs help to overcome their addiction? Or does your teen have a court order for counseling? Maybe it's your teen who has decided that they need to seek help. No matter the reason, Total Life Counseling can help your teen by assessing the situation within 1-3 days, creating a plan to help them get back on track, and working with them to help them overcome their addiction.
---
Drug & Alcohol, Adult Substance Abuse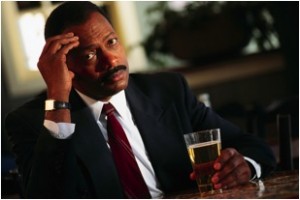 Therapy in Orlando, Winter Park, Lake Mary, Clermont, FL
Everyone deserves to have a happy, drug and alcohol free lifestyle. The problem is, it can be difficult to overcome the underlying cause that led to the addiction, especially on your own. Everyone needs a little help sometimes, and counseling could be the help that you need and deserve. At Total Life Counseling, our counselors use a mix of traditional psychotherapy and a technique called EFT or Emotional Freedom Technique to help you overcome the underlying cause of your addiction.
---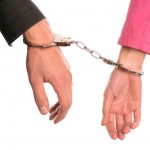 Codependency | Counseling for codependency issues in Orlando, Clermont, Winter Park, Lake Mary FL
Do you feel the need to keep everyone happy, but deny yourself the same pleasure? Have you noticed that your opinion of yourself is based on what others think of you? Do you feel like you're the one who has to help fix other people's issues, despite any pain that you're going through? There are many troubles that individuals go through when they are codependent, but realizing it might just be the hardest step.  It is, however, the first step on the road to recovering from it. Counseling can help you by working through and issues that you might have and by creating boundaries that are much healthier for your everyday life. Always remember, you don't have to suffer, you deserve true happiness too.
---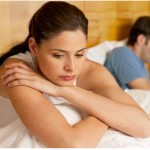 Sexual Addictions
Therapists and Counselors in Orlando, Winter Park, Clermont and Lake Mary FL
Like any other addiction, a sexual addiction can be seen as a coping mechanism for an individual. It has been estimated that 60% of individuals who have this addiction were sexually abused when they were children, and for these individuals it is possible that this abuse is where the addiction stems from. If you suffer from this type of addiction, there are ways that counseling could work for you. Our counselors will work with you to help you recover from whatever the root cause is, as well as help you build healthy, reliable relationships with those around you. No one has to simply live their life with an addiction, and with some work and maybe a little help you could live the healthy, addiction free lifestyle that you deserve.

Total Life Counseling Center provides counseling, therapy, coaching, camps and career services for all of central Florida, including: Orlando, Winter Park, Maitland, College Park, Dr. Phillips, Pine Castle, Conway, Windermere, Winter Garden, Ocoee, Oviedo, Longwood, Altamonte Springs, Casselberry, Lake Mary, Sanford, Deland, De Bary, Deltona, Daytona, New Smyrna, Cocoa, Titusville, Merritt Island, Kissimmee, St. Cloud, Celebration, Mt. Dora, the Villages and the tri-cities of Tavares, Eustis and Leesburg.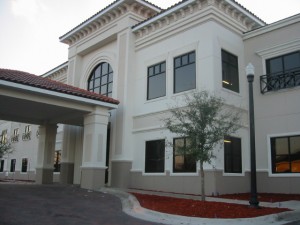 Our counseling, therapy, camps, group, coaching and career services are conveniently located in:
Main Office:
Southwest Orlando FL | Metrowest, Windermere, Winter Garden, FL | 1507 S. Hiawassee Road #101, Orlando, FL 32835
Satellite Offices:
1. Winter Park, FL | Downtown Orlando, Maitland, Altamonte Springs, FL | 1850 Lee Road #215, Winter Park, FL 32789
2. East Orlando, FL | Waterford Lakes UCF | 1850 Alafaya Trail, Orlando, FL 32826
3. Clermont, FL | Minneola Groveland, FL | 100 N. Hwy 27, Clermont, FL 34711 
4. Lake Mary, FL | Longwoord, Sanford, Oviedo, Winter Springs, FL | 1325 S International Pkwy #2221, Lake Mary, FL 32746
Addiction Resources: Below are some wonderful resources for your use.

"Pills mills" are all over the news. What are pill mills? According to CBS News, pill mills are places where doctors provide prescription pain medication without medical exams or testing. The most often obtained prescriptions are Oxycodone and Hydrocodone, (both are Opiods). Persons addicted will go through just about any hoops to obtain it either by doctor shopping (which means
There was an issue loading your exit LeadBox™. Please check plugin settings.
Do you notice that your spouse or child becomes irritable when you suggest that they decrease the time they spend gaming? Do you wonder how much is too much? Gaming is not all together a negative activity but one danger it is possible it could turn into an addiction.
Children & Teens are skipping school playing
10 Tips To Protect Your Child
A high school teacher having sex with a teenaged student is the hot topic this week. Once again, a female teacher is accused of seducing a young male student into a sexual relationship. Michelle Preston, a Shawnee Mission High School teacher allegedly established an inappropriate relationship with the student and