"Courageous: Honor Begins at Home" is a movie that tells the story of five fathers.  The film showcases men, from all different cultural backgrounds, with the universal desire to become strong fathers.  As the film displays, being a father is no easy task.  For example, after a long day of work, it is typical for fathers to get home and not want to focus on anything but themselves.   My intent is not to "beat up" or criticize fathers, rather to empathize.  This article is intended to encourage fathers for the future.  According to multiple research studies, fathers play a huge role in the development of their children.
Children with involved fathers:
Experience less emotional and behavioral difficulties in adolescence.
Have an increase in curiosity and problem solving capacity.
Do better academically: Whether or not their fathers live with them or their mothers are involved.  When non-custodial fathers are highly involved with their children's learning, the children are more likely to get A's at all grade levels.
Go on to have more satisfactory adult marital relationships
The research demands that a father be focused on being a dad, regardless of his situation with the child's mother.  Below are four tips taken from the movie that can impact your fathering future:
1. Make A Resolution:
This is more than a New Year's resolution.  Today is the day to resolve to be properly involved in your child's life.  Take some time to figure out ways to positively impact your child/children's life.  Think about ways that your children receive love and support, and then figure out an action plan.
Remember, it is okay to change.  It is also never too late to change.  There might be some confusion from your children, especially if they are older, but it has to be done.  Your children will impact their children so you have an impact in how your grandchildren will be raised.  The buck stops with you.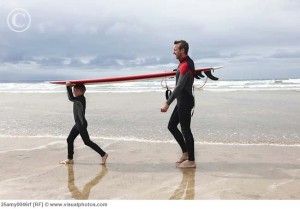 2. Stay Connected:
This connection needs to take place physically and emotionally in your child's life.  Your children do not deserve a "shell form" of their father.  In the past a man could unwind and process on the way home from work.  But today, because we always have cell phones with us, we are not taking time to unwind before we come home.  This creates more stress, that we then take out on the family.
Become a part of your child's life and interact with them on their level.  If your child is young, spend time with them just sitting on the floor and see how they love to interact with you.  If you have older children, spend time with them at their events or take them out for food.  If you have children that are out of the house, send them a text just letting you know you care and are thinking about them.
3. Have a great support of other dads in your life:
Having other dads who support one another is a huge part of this movie.  It allows you to talk to someone who is going through the same issues.  It allows you to have accountability with your choices.  It allows you to watch another dad in action, someone who can model great parenting for your children.  It allows for opportunities to see another father who has been successful, and ask him for advice.  It is not possible to be a great father and do it all by yourself.
4. Focus on positives and strengths of your children:
How many boys spend countless time trying to please their fathers?  How many of those fathers were actually pleased?  There is nothing that wears down a child faster than a father's negative reaction, which says it is never enough.  Do you think this would have changed if your dad spent time focusing on your strengths, talents, and what you did correctly?  Start focusing on the positives and strengths of your children.  A father's words are extremely powerful to their children.  Show them you care, and build them up, by discussing their strengths and talents and helping them accomplish their goals.
For most fathers, our children grow up quickly.  It seems like yesterday, they were just little babies.  Now is the time to act, and change their future.  Now is the time to be a father, focused on the future.  Start doing these four simple tips and watch the change in your relationships with your children.
NOTE: you can freely redistribute this resource, electronically or in print, provided you leave the authors contact information below intact.
Author: Matthew Martin, B.S., Mental Health Graduate Student Counselor Intern