Matthew Martin

MS, LMHC
Licensed Mental Health Counselor of Total Life Counseling Center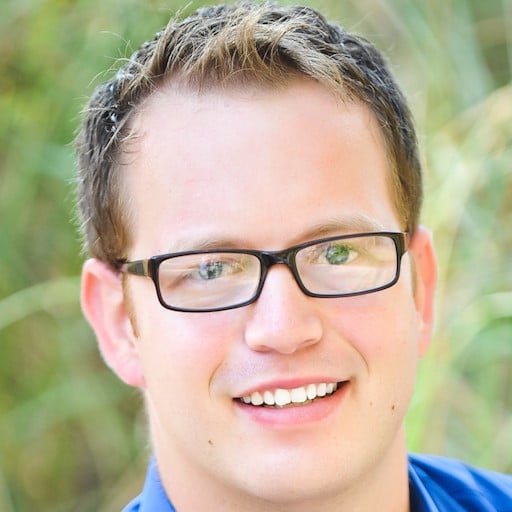 Orlando Marriage Family Defiance ADHD Counseling & Coaching for Couples, Teens and Adults.
Matt's Bio
Personal
Matthew is married with 3 sons and a daughter! He uses his great sense of humor to connect with students, individuals and couples. Matt is known for his ability to quickly connect and impact individuals, help men with their marriage and workplace issues, and quickly discern a person's struggles and provide effective solutions. Matthew's passion is helping people experience joy in their relationships and life. He received his Master's of Science degree in Counseling Psychology from Palm Beach Atlantic University in Orlando, FL. Matt understands the challenges of couples, business people, fathers and teenagers and will challenge individuals to advance in personal and professional growth.
Professional Experience
TLC Couples Work: Matthew has been working with couples at TLC since 2011.  While here he works with couples to address communication issues, conflict resolution, and trust issues and more.  He works with pre-marital and married couples.  He uses research based Gottman Method Couples Therapy in his work.  He is a Gottman 7 Principles Leader and teaches workshops and also incorporates marriage intensives.  He has completed Level 1 and Level 2 training in Gottman Method Couples Therapy.  He also is a Gottman Bring Baby Home Educator and works to improve couple dynamics while transitioning into parenthood.
Sheridan House: Matthew worked in a residential program with middle school boys with behavioral struggles. He was responsible for everyday aspects of the program, and held weekly therapeutic meetings with the students. He assisted the students' progress by presenting them with alternative choices to their behaviors, and he regularly met with students and their parents to discuss the students' progress.
College Years: Matthew's integrity, charisma and wisdom gave him many opportunities to mentor and counsel his fellow students in his dorm. The following year he became a Life Director, which provided even more mentoring and counseling opportunities with the students. For the next 2 years he was hired as a Resident Assistant. This position meant he was solely responsible for the wellbeing of all 40 students in his dorm, many of whom were on the university's football team. Matthew guided their spiritual, moral, physical, and mental development. He organized weekly meetings and closely mentored 4 individuals who led small groups with the other students. Matthew was responsible for planning and executing a theme throughout the dorm, to motivate and encourage the students and keep them to focused on the principals he was teaching them.
Corporate Experience: Matthew has worked in business, customer service, sales, and market strategy implementations for 10 years. Matthew has been an effective Vice President and Owner of a local company and has won sales awards. These years of experience allow understanding for the various stresses of owning and operating a small business in Central Florida. From his extensive business experience, he is able to understand how to manage time with family and still be successful.
Professional Licenses & Memberships:
LMHC State of Florida's Department of Health
Prepare/Enrich
Completed Level 1 Training in Gottman Method Couples Therapy
Completed Level 2 Training in Gottman Method Couples Therapy
Completed Level 3 Training in Gottman Method Couples Therapy
Gottman 7 Principles Leader
Gottman Bring Baby Home Educator
Call For a Complimentary 15 Minute Phone Consultation
We take the guesswork out of finding the right counselor. Our counselors are subject matter specialists and we link you to the therapist that best fits your concerns. Get started today with a complimentary 15 minute consult: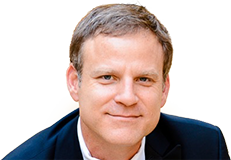 Services
Explore Expert Counseling Services Offered by Matthew Martin
Obsessive Compulsive Disorder (OCD)
Parenting Techniques for Defiant Children
Addictions
Loss/Grief Counseling
Stress Management
Personal Growth
Post-Traumatic Stress Disorder (PTSD)
Testimonials
A Few Kind Words From Satisfied Clients
"Working with Matt has been nothing short of life changing. Before we started counseling, our marriage was lacking understanding and true communication. Matt has opened our eyes, and has also given us the tools to have a happier and healthier relationship. Through Matt's guidance, our bond has deepened, and it will continue to do so, as we have learned to communicate on each other's level.
During our 5 hour Marriage Intensive, we were able to dissect our current and past stressors more so than what we accomplish in our weekly sessions. We were put into real life situations, and then were taught how to correctly navigate through them with out placing blame on one another. Since the intensive, we have found that it is much easier to overcome and work through challenges and differences than before.
The truth is, Matt does such a great job communicating with his clients that it always leaves us in a better place when we leave. He has helped to build our confidence, our love, and our overall well being. If you are considering counseling, our advice is to take the plunge. It will be the best the decision of your life."
Couple
Client
"Talking to Matt is like talking to a friend. He is so caring and funny as well as a gifted therapist."
Anonymous
Male Client
"Matt helped us see how our communication was hurting our relationship! He helped us listen to each others feelings without being defensive and saved our marriage!"
Anonymous
Couple
"Prior to seeing Matt Martin, I was not even sure what it was about my life that was making me unhappy. Through just a few sessions I understood the importance of his help. Over the course of the next several months, Matt helped me to explore the various parts of my life that had just been ignored but were having a lasting effect on my personal well-being.I would've considered myself a fairly successful and healthy young adult but Matt's non-intrusive but deeply reaching comments, examples, jokes and stories have been essential in helping me understand myself and relationships enough to find a truer sense of inner happiness and self-satisfaction.
His premarital intensive sessions are a great way to quickly and painlessly go through the essentials of communication, conflict resolution and ultimately rediscover the reasons for originally entering the relationship. I am happy to say that these sessions have strengthened our relationship and given us the tools to cooperatively build and maintain a loving marriage."
Anonymous
Male Client
Call For a Complimentary 15 Minute Phone Consultation
We take the guesswork out of finding the right counselor. Our counselors are subject matter specialists and we link you to the therapist that best fits your concerns. Get started today with a complimentary 15 minute consult: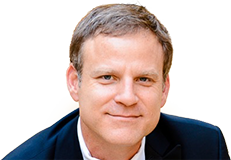 Interviews & Seminars
TLC Has Been Featured On Multiple TV Networks and News Stations:

Orlando Marriage Family Counseling | Four Dad Tips on Connecting with Sons | Fox 35 Video
Orlando Sexual Abuse & Marriage Counselor Dana West, LCSW | CH 13
ADHD Depression Anxiety BiPolar, Vitamins, Foods with Serotonin for increased Mood & Motivation
Orlando Marriage Counseling | How to Handle our Best Friends Breakups | Daily Buzz
Daily Buzz National News Interviews Jim West on Family Topics
Orlando Shooting 4 Grief Tips | Canadian National News TV Interviews Jim West, LMHC
News 13 Interviews Family who Benefited from TLC Groups & Camps
PREVIEW: Overcoming ADHD Challenges DVD: Author Jim West