Jim West
MA, LMHC, NCC
President of Total Life Counseling Center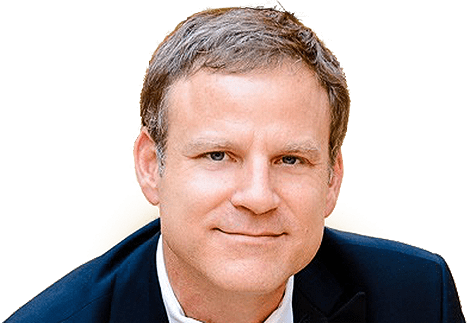 Jim West is an Author, Communicator, School Consultant, Nationally Certified Licensed Counselor and specializes in counseling for Attention Deficit Hyperactive Disorder (ADD/ADHD), Autism Spectrum Disorder and Oppositional Defiance Disorder (ODD).
Interviews & Seminars
Jim West, a Subject Matter Expert, Has Been Featured On Multiple TV Networks and News Stations:

Jim West Interviewed by Fox 35 on Fortnite Addictions
Family Expert Jim West Interviewed by Fox 35
TD Jakes Show on OWN & CBS interviews Jim West to help a family with Oppositional Defiant Teen
National Adolescent Expert | Who is Jim West in 45 Seconds!
Fox News National Interview with Bullying Expert Jim West | Lamar Hawkins Suicide in the Bathroom of Greenwood Lakes Middle School Lake Mary Florida
Fox 35 Interviews Total Life Counseling's ADHD Expert Jim West: ADHD Treatment Alternatives
News 13 Interviews Family who Benefited from TLC Groups & Camps
PREVIEW: Overcoming ADHD Challenges DVD: Author Jim West
Jim's Approach
How Jim Connects with Students in Orlando, Winter Park, Clermont & East Orlando Florida
XBOX One on a 7 foot screen, High Definition Projector, Dolby Digital Surround Sound & Popcorn
He's in the PCA Car Club where he Autocrosses and has pictures of his track events and trophies in the office
Jim uses Humor as he had 2 Teen Comedy Clubs he used to build teens confidence, speaking and acting skills and published several skits performed in his clubs with Youth Specialties.
He can meet them for dinner, Starbucks, Planet Smoothie, a driving range, play basketball, throw a football or baseball or most anything to connect with students.
He had a Skateboard Team with corporate sponsors and built half pipes, ramps, quarter pipes, fun boxes, rail slides, etc.
Ropes Course, climbing wall and team building games for Day Camps, and Summer Camps
Specialized Counseling Skills: Jim West has clients drive from all over the state of Florida, from Georgia and the Bahamas as he has been able to treat clients with ADHD, Anxiety, Mood Disorders, Depression and more with FDA approved supplements and Dietary Modifications in the Orlando area. Since 2003 85% of his clients have not needed medication or used less medication than when they first came to Total Life Counseling Center in the Orlando and Winter Park area.
Jim's Bio
Education, Experience, Specializations, Community Involvement & Memberships
Education
Jim received his Master's Degree in Counseling from Liberty University in Virginia. Jim subsequently attended additional coursework at University of South Florida and obtained his license with the state of Florida and the National Board for Certified Counselors. Jim is also a state Qualified Clinical Supervisor and provides supervision to Registered Mental Health Interns for state licensure. Jim is also the president of Total Life Counseling Center. He also received his B.S. in Youth Ministry and incorporates those techniques with Counseling to accelerate the connection with students and earn their influence sooner.
Previous Experience
James West is a Licensed Mental Health Counselor who works primarily with children, adolescents and young adults from ages 6 and up in Orlando Winter Park and throughout Central Florida.
Private Practice And Salvation Army
Alpha Counseling Center in Lakeland from 1994-1996 while working with the Salvation Army's Transitional Living program. Jim was responsible for training families in job placement, life skills, parenting, and helping them establish stable housing.
Florida Baptist Children's Home-Day Treatment
Oppositional Defiant teenagers and children with histories of sexual abuse, physical abuse, and neglect.
Winter Haven Hospital's Behavior Health Division
One of the best community mental health centers in the country where he was a clinician for 3 years working extensively with ADHD children, oppositional children, court referrals, parent training, anger management groups, social skills training, and depressed children. Later Jim was offered a promotion into administration as Utilization Management Coordinator and managed the Behavioral Health Network (BNET) for Polk, Highlands and Hardee County until November 2003. BNET is a program for kids requiring intensive therapeutic services beyond the scope of traditional outpatient therapies and has been quite successful at keeping most of those enrolled out of residential or inpatient programs.
Total Life Counseling Center
Jim West is the president/owner. Since 2003 Jim has expanded its staff and now has offices in Metro Orlando including Metro West, Winter Park, East Orlando and Clermont. Additionally, Jim has always thought of creative experiential treatment approaches to reach those who might not respond to traditional therapies.
Connects quickly with students
Jim has a unique way of bonding with children and adolescents through Play Therapy, Power Point Presentations, Interactive Games, Recreation Therapy and staying current with the constantly changing world of the children & adolescents. Jim also stays current with adolescents through his 13 years experience in youth ministry in speaks to students at school assemblies, youth groups and conventions.
Local and National TV & Radio
Jim is a children, adolescent, college student & family expert and is asked to provide advice on local & national TV & Radio including the Daily Buzz, Fox 35, Channel 13, NBC, 810am & more.
School Consultations & Staffing
Jim has been invited to provide consultation to several private and public schools in the state of Florida. Some local schools include: Lake Highland Preparatory, First Academy, Pinecastle Christian Academy, Ocoee Elementary, Clarcona Elementary, Foundation Academy, and more. His consultations include conflict resolution, accommodations for ADHD, character building, student retention, and school improvement programs. He also advocates for students with their IEP or Indivdiualized Education Plan & 504 Plans.
Seminars for Counselors, Teachers, Schools, Parents
With Jim West Child, Adolescent and Young Adults Expert in Orlando, East Orlando, Winter Park & Clermont International Communicator: Jim has been invited to speak for private school accreditation boards over the past 6 years including ACSI, Childrens Home Society, National School Social Workers & FACCS. He has spoken to thousands of teachers over the years and influenced private schools to provide special programs for students with learning disabilities, and accommodations for ADHD. His recordings at seminars are often the top requested CD's.
Jim provides retreats for schools as well to help students resolve conflicts and repair past hurts.
Since 2004 incorporating a Challenge Ropes Course and Equestrian program has helped students mature significantly, socially and emotionally, increase confidence, become calmer, more compliant, improved leadership skills, and a more positive influence on their peers.
He is asked to speak across the state of Florida to the following organizations to list a few :
University Behavioral Center and Central Florida Behavioral Hospital (Inpatient Adolescent Hospital) to hundreds of therapists, psychologists, parents and counselors.
Central Florida Association of Marriage and Family Therapists (CFAMFT)
ACSI (Association for Christian Schools International) in Southern California and Florida-Featured Speaker several years in a row for Annual Teachers Accreditation Conference
FACCS (Florida Association of Christian Colleges and Schools) Florida-Featured Speaker several years in a row for Annual Teachers Accreditation Conference.
Orange County School Nurses, Hunters Creek Middle School, Clarcona & Ocoee Elementary, and Thornbrook, more
Seminole County Guidance Counselors Conference
Private Schools: Lake Highand Prep, The First Academy, Foundation Academy, Venice Christian School, The Crenshaw School, St. Petersburg Christian School, and many more.
Jim also is a state approved Qualified Clinical Supervisor for therapists completing their 2 year internship to become a Florida State licensed counselor.
Adrenaline: Youth Group of Horizons Community Church-Gotha Florida
Community Involvement
Jim was the producer of Sunday Night Live (Virginia) & Standing Room Only (a Saturday Night Live type program for High School Students in Lakeland) as well as Club 77. Club 77 was a Smoke Free Drug Free & Alcohol Free club for High School and College age students. Sunday Night Live & Standing Room Only were run by college students and the actors were teenagers entertaining other teens. These programs have built incredible self-confidence and developed talents and leadership skills for many teens. Jim has kept in touch with some of the teens that were involved in these programs and most are now adults involved in their community mentoring adolescents in some way. Jim is in the process of developing similar programs in Orlando.
Jim leads a social skills group for ages 6-10, 11-13 and 14-17. This group is covers anger management, social skills, dealing with perceptions, greeting people, starting conversation, resolving conflict, apologizing, etc. The group utilizes interactive games focusing on building trust, focusing, not interrupting, etc. The group also utilizes short Power Point presentations to maintain attention and focus. The group also processes appropriate ways to express feelings of frustration or hurt.
Professional Memberships:
LMHC MH6561 – State of Florida's Department of Health
NBCC – National Board of Certified Counselors (NBCC)
AACC
Psychology Today Verified
GoodTherapy.org Credentials Verified

Services
Explore Expert Counseling Services Offered by Jim West
Court Referrals – Treatment Recommendations to stay in the community and avoid commitment.
Testimonials
A Few Kind Words From Satisfied Clients
"Jim, you're such a "valuable tool" even though some of the things you explained to our son, his dad and I have explained many times, for some reason they just "get it" better when it comes from a neutral third party. It's great, the way you get "right into their life using humor" and you start building that "trust" and "respect." You definitely have a "Gift," I'm just so thankful we've been given an opportunity to see that "gift" working in our lives."
Parent
"He is doing so well! We are continuing with the diet changes and vitamins and his attitude is so much better. You were right! – kids don't see you for very long [because of the diet, supplements and coaching]!  We are so grateful for your help. We were in a bad place before we saw you and I am really amazed at the difference."
Anne Marie
Parent
"So glad you duked it out with us. You always gave way above and beyond what I think most in your field would have. And I don't think anyone else could have reached our teenage son as you did. Thanks from the bottom of my heart."
Kristi
Parent & Teacher
"Jim, thank you again for giving so much of your time on Friday. The feedback I got from everyone that attended was extremely positive. I also gave a copy of your DVD to one of our teachers. Your help will make an enormous difference for Daniel both at home and at school."
Anonymous
"We were so thankful to Total Life Counseling. Over the past five years, we had seen five other counselors/psychologists with our son, but in the last 1 1/2 years our son gained skills to cope. The ADHD/Social Skills group helped our son realize that he was not alone. The parenting skills group helped us know how to anticipate problems and equipped us to handle them. Thank you Jim and Total Life Counseling – you are an answer to prayer."
Tim & Janet
Parents
Call For a Complimentary 15 Minute Phone Consultation
We take the guesswork out of finding the right counselor. Our counselors are subject matter specialists and we link you to the therapist that best fits your concerns.  Get started today with a complimentary 15 minute consult: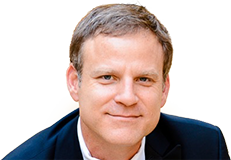 It's great, the way you get "right into their life using humor" and you start building that "trust" and "respect."
Total Life Blog
Articles & Tips by Jim West
Struggling with ADHD, ASD or Defiance?
It's Time to Stress Less!
Everyone knows someone struggling with ADHD, ASD or Defiance.  So, Jim West Developed the StressLess Educational Series as a comprehensive video program to help people all over the world!  StressLess Now or Book Jim as a Guest Speaker Today!  Click for more info and free video tips.