Orlando's Best Counselors & Therapists are interviewed by the media for expert advice on mental health, family, marriage, relationships, depression, anxiety, ADHD, Bullying and more! See Below!
Whats the Total Life Difference?
Are you like most people trying to find a counselor that will give results, connects with you or your child and gives you a plan? At Total Life Counseling Center our Counselors are Experts for National and Local TV, Radio and Print Media. We have an excellent reputation amongst graduate & private schools, attorneys, doctors, therapists, providers and corporations.
Specialists rather than Generalists:
We strive to ensure our therapists have diverse clinical backgrounds, to allow us to match each client to the therapist that will best meet his or her needs. Even our interns are the top of their peers as we hire the top one or two interns out of 15-20 interns that volunteer in our adventure based summer camps and group sessions each year! Our Counselors & Coaches are experienced, proven professionals with strong clinical backgrounds and skills.
Relational & Approachable:
Total Life Counseling is known for our warm, relational approach, excellent treatment and for selecting the sharpest counselors.
Receive a Plan:
TLC takes the guesswork out of finding a good counselor. Our Therapists & Coaches will give you a plan or suggestions by the end of the first or second session.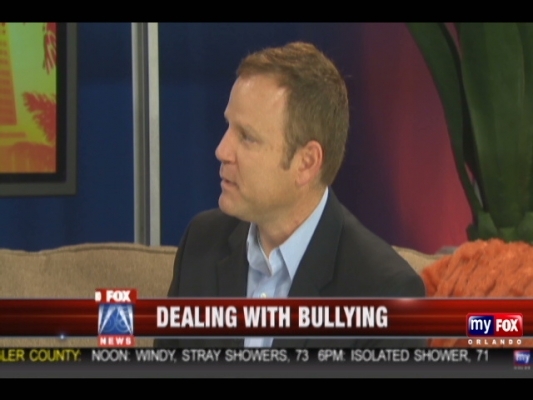 Jim West, MA, LMHC, NCC, is a Licensed Mental Health Counselor | "Jim, you're such a "valuable tool" even though some of the things you explained to our son, his dad and I have explained many times, for some reason they just "get it" better when it comes from a neutral third party. It's great, the way you get " right into their life using humor" and you start building that "trust" and "respect." You definitely have a "Gift" , I'm just so thankful we've been given an opportunity to see that "gift" working in our lives." – Parent.
Jim has a unique way of bonding with children and adolescents through play therapy, Power Point presentations, interactive games, recreation therapy and staying current with the constantly changing world of the adolescent. He specializes in child, adolescent issues, as well as young adults including: Attention Deficit Disorder (ADHD), Oppositional Defiance Disorder, Anxiety, Social Skills and Depression. He also coaches and provides support for parents who struggle with children that have additional needs. He provides consultation for schools and organizations throughout the state of Florida. He is a Florida State Licensed and Nationally Certified Counselor working in the Metro Orlando area.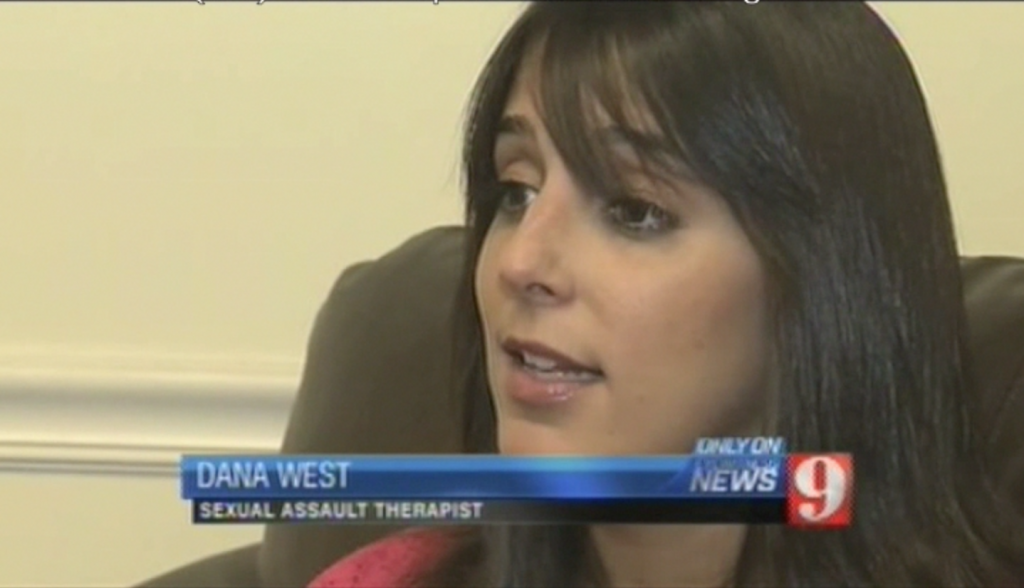 Dana West, MSW, LCSW asks are you a survivor of emotional, physical, or sexual abuse? Are you lacking joy in your everyday life? Do you find yourself doing the same foolish, irrational or irresponsible behavior over and over? Do you usually feel different and inadequate in social situations? Do you feel like you have been isolating or running from your past and feelings? Imagine accepting and loving yourself inside and out and accomplishing your dreams, goals, and aspirations. Dana's smile and warmth makes it easy for clients to connect with her and feel a sense of hope that she can help! Dana's client's love her so much often they continue to see her for mentoring and coaching long after they have resolved their issues! Dana can help you find balance and joy in your work and your relationships, and improve your feelings of self-worth. Dana specializes in helping women to truly love themselves and to let go of belief systems and emotions that interfere with their authentic spiritual growth and purpose. Dana specializes in addressing all issues that impede a woman's growth by using an authentic, compassionate, and honest approach. She provides a safe, warm environment that allows women to really address their core feelings. Dana believes that women are resilient and tend to put themselves last to take care of everyone else. Women need to be heard and validated to be able to heal and to learn how to nurture themselves. Dana facilitates this process which can bring serenity, joy, and healing.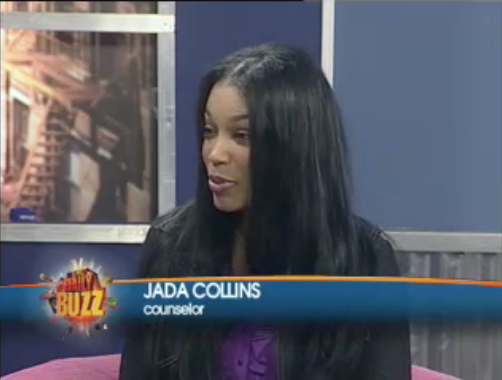 Jada Jackson, MS, LMHC | National Talk Show Host of Emotional Mojo & Licensed Mental Health Counselor, Adolescent, Marriage, Women's Self Esteem & Image Coach: Jada is also an author, national talk show host & greatly sought after motivational speaker. Jada is known for her transparent, practical style of speaking, teaching and coaching. Her passion is to guide others into meaningful and purposeful living, particularly in the areas of personal enrichment, emotion management, and image enhancement. Jada is the author of "Be-You-Tiful", a power-packed, practical application guide to becoming a better you. Readers learn life strategies designed to address social, economical, and emotional challenges in today's pop culture. Jada enjoys speaking to young people and adults across the country, encouraging them to do their best, love themselves, and to reach for higher heights. In Jada's own words, "my passion is to be transparent in revealing struggles I've dealt with in life to demonstrate to others that difficult times or past hurts do not 'define' us, our troubles should be used to 'refine' us."
Dr. Leslie Hamilton, PhD, LMFT is a Licensed Marriage & Family Therapist. Leslie is an interactive, collaborative therapist who draws upon her background in Cognitive-Behavioral Therapies to guide her work. Her therapeutic approach is to provide a comfortable, relaxed environment in which to offer support and practical feedback to help clients address their personal life challenges. She integrates complementary methodologies and techniques to offer a highly personalized approach to each client, couple or family. With compassion and understanding, she works to help clients identify and build upon their strengths and resources in order attain their personal goals. Dr. Leslie has been married for over eleven years and is a mother to three young children. She understands the challenges that individuals, especially women, face in trying to balance work and family, while trying to maintain a safe and peaceful home. Leslie is active with her children in Pop Warner football and cheerleading, and loves to cheer for her Gators, as a proud University of Florida Alumnus.
Cynthia Wanberg, M.Ed., LMFT, RPT-S | Cynthia is a Licensed Mental Health Counselor and Registered Play Therapist-Supervisor. Cynthia enjoys connecting with children using play therapy techniques and interventions to create a safe world where children can explore possibilities in a nonjudgmental way, learning and practicing new skills with confidence. She values opportunities to join with others gaining the trust of teens and adults on their path pf self-discovery and possibilities. Her therapeutic approach is one of compassionate acceptance, seeking to understand the needs presented and direction desired, as stated by the individuals and families seeking therapy. She is a strength-based, solution-focused therapist, believing in the best in people and their personal desire to succeed. Cynthia's approach in helping people is to walk beside them encouraging them through their own therapeutic journey, equipping them with the skills and tools to be able to function to the best of their ability and enjoy life. She has been encouraged by the people whose life she has touched with the following testimonials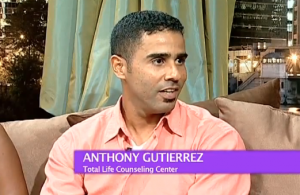 Anthony Gutierrez, MS, LMHC Licensed Mental Health Counselor | Anthony connects immediately with children, adolescents and adults and his clients through his sense of humor and approachability. Anthony's client's often leave their first session with a sense of relief as they feel hopeful. Anthony received his Masters in Counseling Psychology through Palm Beach Atlantic University. Anthony also has his Bachelors of Arts degree in Psychology from Lee University in Cleveland, Tennessee. Anthony has an amazing ability to connect almost immediately with students and adults. He greets everyone with a great smile and clients find him so approachable and real. Anthony enjoys working with individuals and couples to help them attain their goals. He is motivated to work with struggling couples in order to enhance communication and ultimately satisfaction in the relationship. He also works with those who may be struggling with or who have gone through divorce. He assists those individuals that have gone through divorce to stabilize their lives socially and professionally.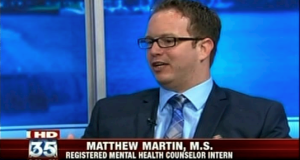 Matthew Martin, MS, LMHC | Licensed Mental Health Counselor uses his great sense of humor to connect with students, individuals and couples. Matt is known for his ability to quickly connect and impact individuals, help men with their marriage and workplace issues, and quickly discern a person's struggles and provide effective solutions. Matthew's passion is to help people experience joy in their relationships and life. Matthew has a Master's of Science degree in Counseling Psychology from Palm Beach Atlantic University in Orlando, FL. Matthew is married and has two sons. Matthew worked in a residential program with middle school boys with behavioral struggles. He was responsible for everyday aspects of the program, and held weekly therapeutic meetings with the students. He assisted the students' progress by presenting them with alternative choices to their behaviors, and he regularly met with students and their parents to discuss the students' progress. Matthew's integrity, charisma and wisdom gave him many opportunities to mentor and counsel his fellow students in his dorm and the university's football team.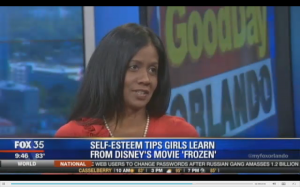 Lyris Steuber, MS, LMFT | Do you find yourself wishing you had a better relationship with your spouse or partner? How about with your children? If so, Lyris can help. Having experienced personal loss, divorce, and the stress of parenting, she knows life can be tough. She will listen to you, offer constructive solutions and help you thrive in your personal life not just "survive." With over 16 years of experience working with couples, individuals, children and families, Lyris will strive to bring you hope and healing. Young children will love playing with her as she helps them express themselves in a safe and warm environment. They will not even realize they are learning how to control their anger, impulses or emotions as she teaches them how to recognize their strengths instead of their failures.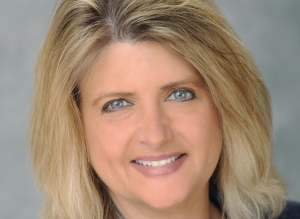 Jamie Barrett, LMHC, RPT-S is a Licensed Mental Health Counselor, Registered Play Therapist, Forensic Interviewer, Parent Coordinator and writes Shared Custody Evaluations. Jamie uses play therapy to connect immediately with children using puppets, sand trays and more. She also works with adolescents and does Marriage Counseling. Sand tray techniques are fun and also used in Corporate team building and Couples Counseling as teams or couples pick characters or figurines that represent team or family members which is quite telling for those involved and the therapist. These techniques help to speed up the healing process as it's experiential, visual and tactile. Jamie is approachable and her smile and southern charm makes it easy for her clients to feel a connection which is so important to help children, teens and adults open up. She greets everyone with a great smile and clients find him so approachable and real. Jamie has many years of clinical experience working with various cases and ran the Child Protection Team for South Lake County! Jamie Barrett is a court expert dealing with abuse or neglect cases.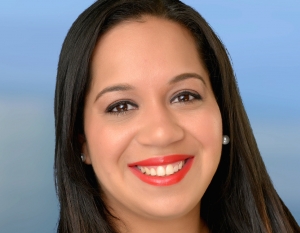 Mayeling Angelastro, MA | Registered Mental Health Counselor Intern is a wife and mother who uses her outgoing personality to connect with children, individuals and couples. May's clients mention how much they love how easy she relates to others. May's passion for counseling stems from her own experience of relationship struggles and poor self esteem. In her journey she has found ways to heal from the past and have healthy relationships as well as self confidence! May loves to help others find life enrichment, manage their emotional and mental health and guide others to overcome life challenges. May is a Master's level bilingual therapist with experience working with children, individual and families who are struggling with relationship issues, PTSD, trauma and depression. Mayeling received a Master's of Arts in Mental Health Counseling from Trinity International University and a Bachelor's of Science from Florida Atlantic University in Boca Raton, Florida. Mayeling has years of experience in children and adolescents with severe emotional and behavioral disturbances. After graduating with her Master's degree in mental health counseling, Mayeling spent a few years working with children and families in Florida's school districts and Denver Children Advocacy Center as an outpatient therapist. Mayeling's main areas of professional interest are play therapy, trauma, relationship, depression and Post Traumatic Stress Disorder (PTSD)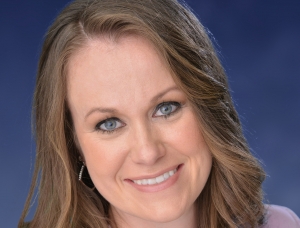 Stephanie Booth, BS, Graduate Student Mental Health Intern | Her passion for counseling derives from her own experience of growing up in a divorced household, dealing with poor self-esteem, experiencing bullying as a teenager, and relationship struggles. In her journey she has found ways to heal from the past and have healthy relationships as well as self-confidence. She believes that her job is to empower her clients to make the decisions that work best for them in navigating through life's difficult situations. She is Prepare and Enrich certified to help with Pre-martial and Marriage issues.
Stephanie has a strong interest in working with a variety of individuals, to include adults and children presenting with general anxiety, panic episodes, phobias, grief and loss, and depression. She also enjoys assisting individuals in stress management and in developing means of coping with diverse life challenges. She has worked within her field of expertise in various business management roles including operations, training, customer service, revenue management, and strategic execution. She has a keen understanding of personal finance, budgeting, and investment challenges, which gives her the tools to help couples with financial conflict. These years of experience allow understanding for the various stresses of managing a successful career while maintaining a work life balance.
Call us for a Complimentary 15 Minute Phone Consultation! (407) 248-0030